Simplifying User Experience: Account Abstraction's Impact on Mobile Crypto Wallets
Account abstraction transforms mobile crypto wallets by making the user experience smoother and more intuitive. Ambire Wallet leverages this concept to offer easy account creation, upgradable security, and simplified interactions with dApps.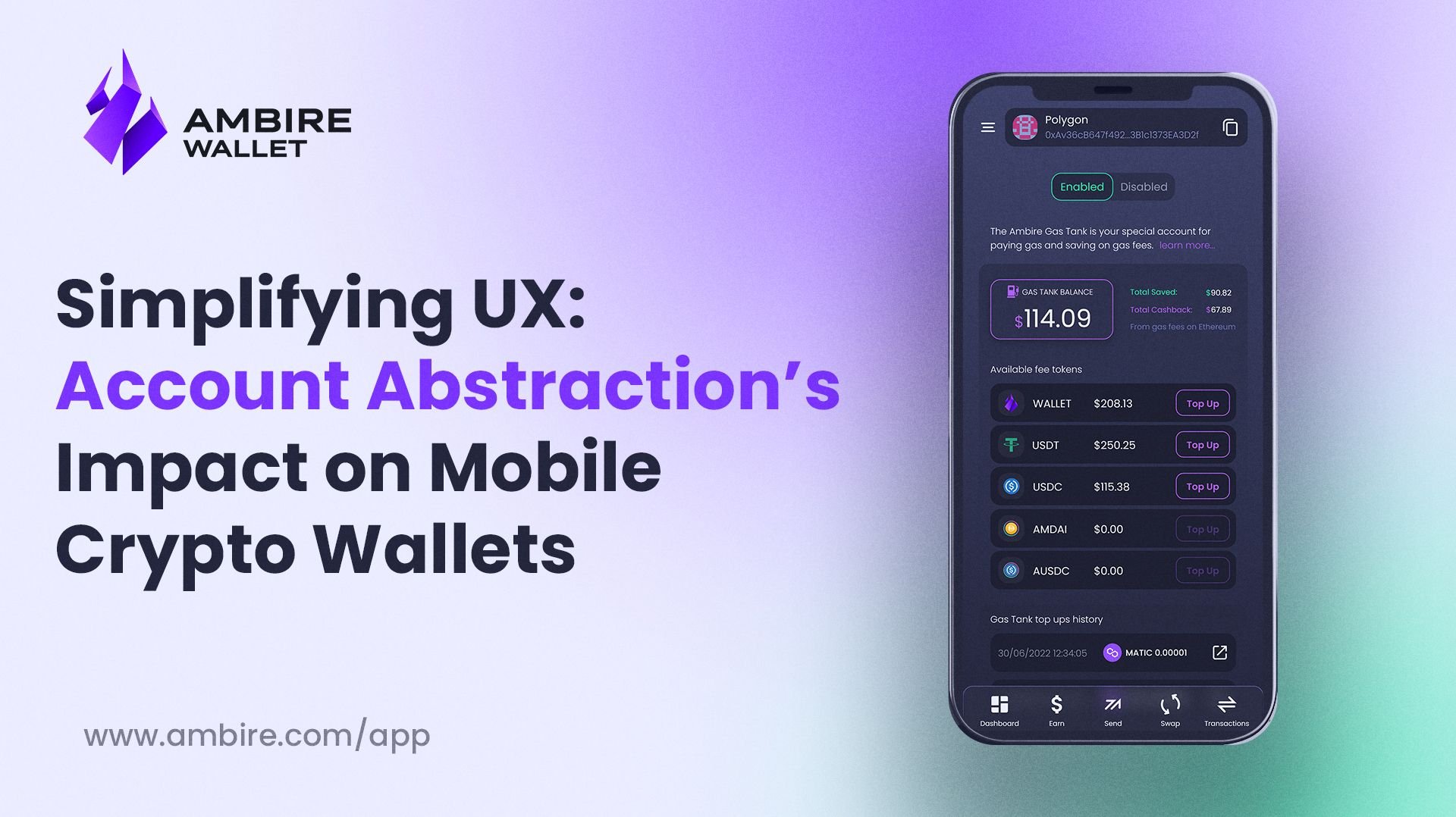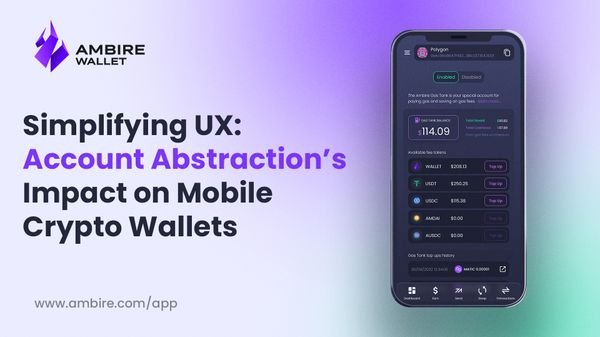 Hello there, crypto friends! Welcome to the exciting world of Account abstraction, a groundbreaking concept that's transforming the way we interact with mobile crypto wallets. If you've ever found yourself lost in the maze of private keys, gas fees, and complex dApp interfaces, you're in for a treat. Today, we're going to explore how Account abstraction is making the crypto experience as smooth and intuitive as using your favorite Web2 platforms. And we'll do this through the lens of our upcoming Ambire Wallet mobile app that's leveraging Account abstraction to redefine the crypto mobile user experience.
What's Account Abstraction All About?
Let's start with the basics. In the Ethereum universe, there are two types of accounts - externally owned accounts (EOAs) and contract accounts. EOAs, which most personal wallets use, are secured by a private key, a secret cryptographic number. Contract accounts, on the other hand, are controlled by computer code deployed on the Ethereum blockchain, allowing them to implement any logic.

Account abstraction is a game-changing concept that aims to decouple accounts from key pairs, essentially transforming them into smart accounts. This means you can secure your wallet with custom logic rather than just a private key. Imagine being able to create an account with an email and password and even enable account recovery. Sounds more like your everyday Web2 experience, right? That's the magic of Account abstraction!
The User Experience Revolution in Crypto Wallets
Now, let's talk about why this matters to you. Account abstraction is all about making your life easier and more secure when interacting with dApps and Web3 wallets. It's like a bridge connecting the familiar world of Web 2 to the exciting realm of Web3. Let's go through the user experience improvements Account abstractions bring to the table.
Easy Account Creation and Recovery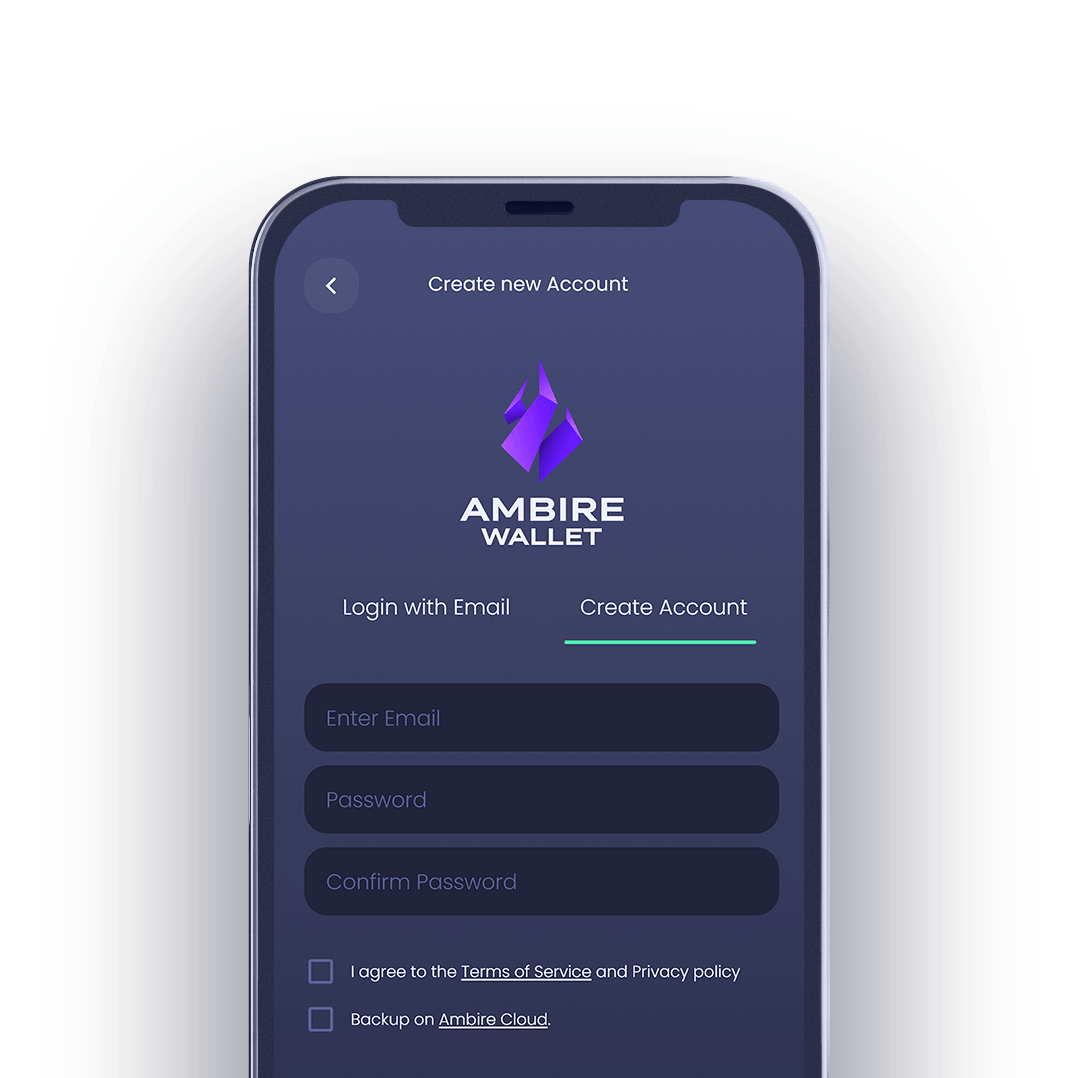 Ambire Wallet is bridging the gap between the ease of use of Web2 and the power of Web3. With account abstraction, Ambire Wallet brings a level of familiarity and simplicity to the web3 experience that's reminiscent of traditional exchanges.
For instance, just like on Coinbase or Binance, you can create an account on Ambire Wallet simply using an email and password. But unlike these centralized platforms, Ambire gives you full control over your funds. It's a self-custodial wallet, meaning you're not entrusting your assets to a third party.
Account abstraction allows Ambire Wallet to implement a more sophisticated security model. Instead of relying solely on a private key, Ambire Wallet uses a multi-sig approach. One key is stored in your device and encrypted with your password, and the other is stored securely on our backend. This setup not only enhances security but also enables account recovery, a feature not typically available in traditional crypto wallets.
Imagine losing access to your wallet. With most wallets, it's game over. But with Ambire Wallet, you can recover your account and regain access to your funds. It's like having a safety net, giving you peace of mind as you navigate the crypto universe.
Upgradable Security
One of the standout features of Ambire Wallet is its upgradable security. When you're new to the crypto space, starting with a simple email and password account might feel more comfortable. But as you delve deeper and your portfolio grows, you might want to beef up your security.
With Ambire Wallet, you can do just that. You can start with an email/password account and later upgrade to a hardware wallet for added security. The best part? You won't have to move funds or positions. It's a seamless transition, all thanks to the power of account abstraction.
On the Ambire Wallet mobile app, you can use biometrics to sign your transactions: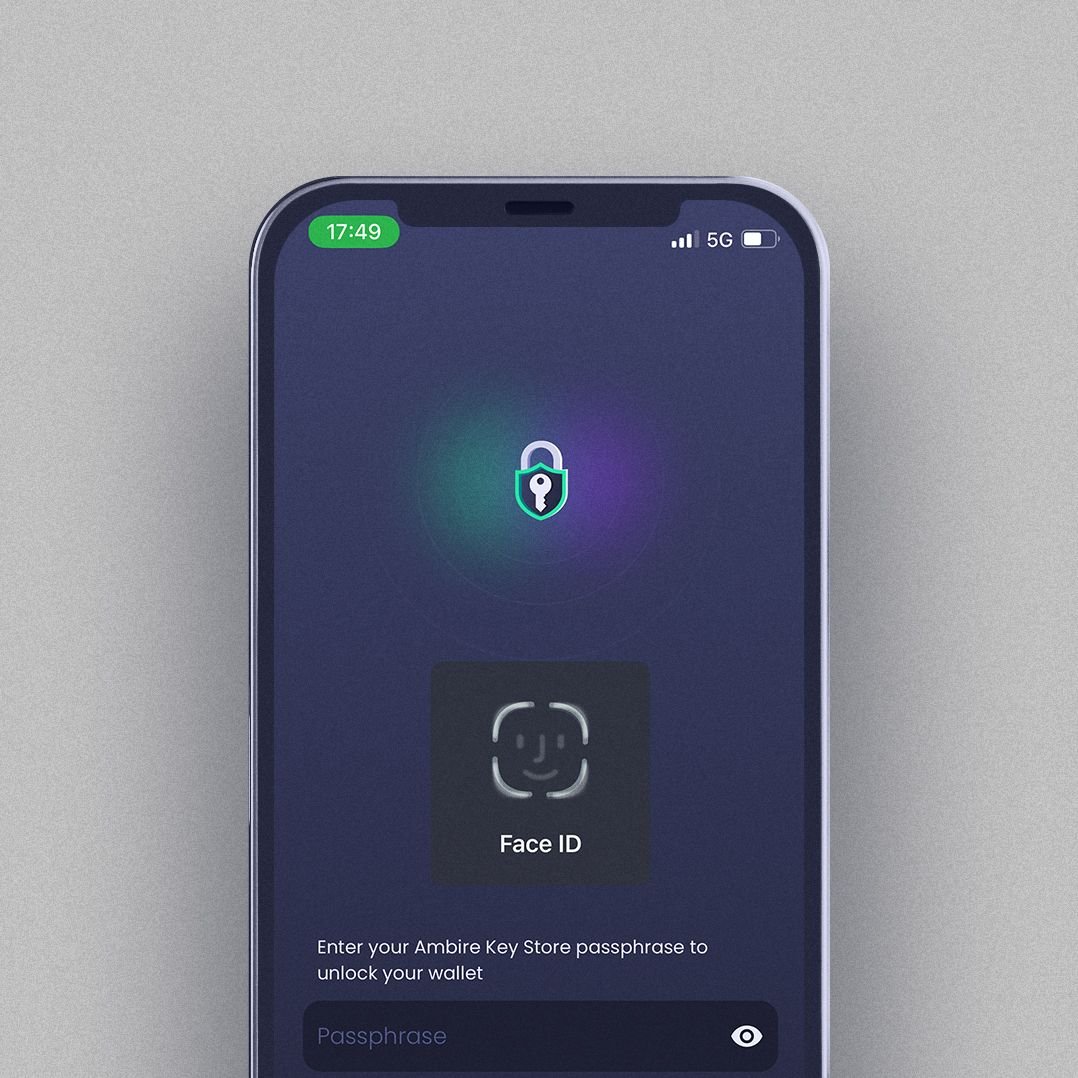 Simplified dApp Interactions

Ambire Wallet significantly improves the process of token approvals on DeFi protocols and decentralized exchanges. How this works? Ambire Wallet allows you to batch transactions. This means you can perform multiple actions simultaneously and save on gas fees.
Typically, when you interact with a dApp for the first time, you need to approve the spending of your tokens, which can be a complex process for inexperienced users. With Ambire Wallet, this process is streamlined and made more intuitive, allowing users to set spending limits for each token, thereby enhancing security and control over your assets.  Imagine being able to transfer funds, approve a swap, and perform the actual swap all at once, paying gas only once instead of three times. It's like having a superpower!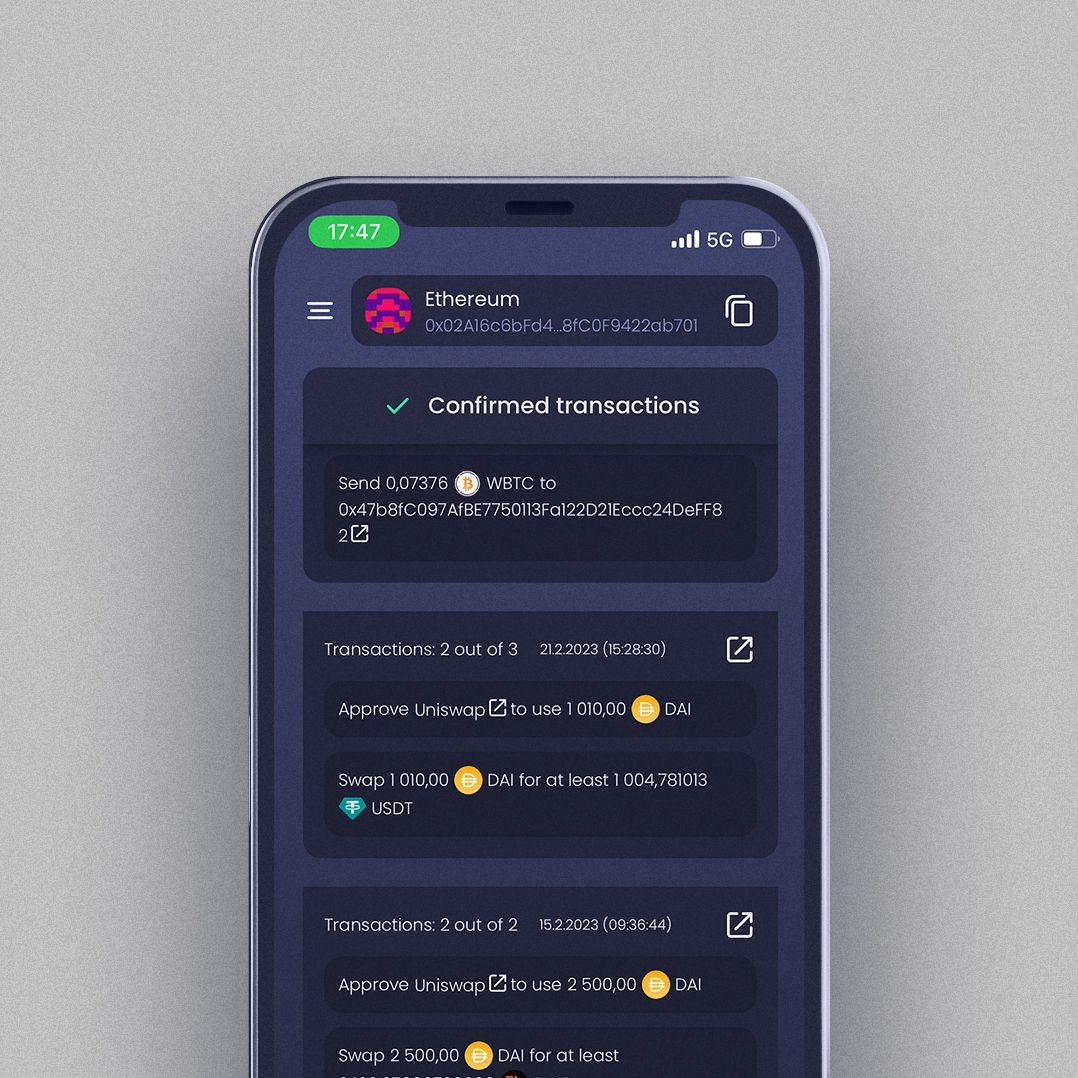 Moreover, instead of having to navigate through different interfaces, Ambire Wallet allows you to access and interact with all your favorite dApps directly from the integrated dApp catalog. It's like having a mini dApp store right in your pocket!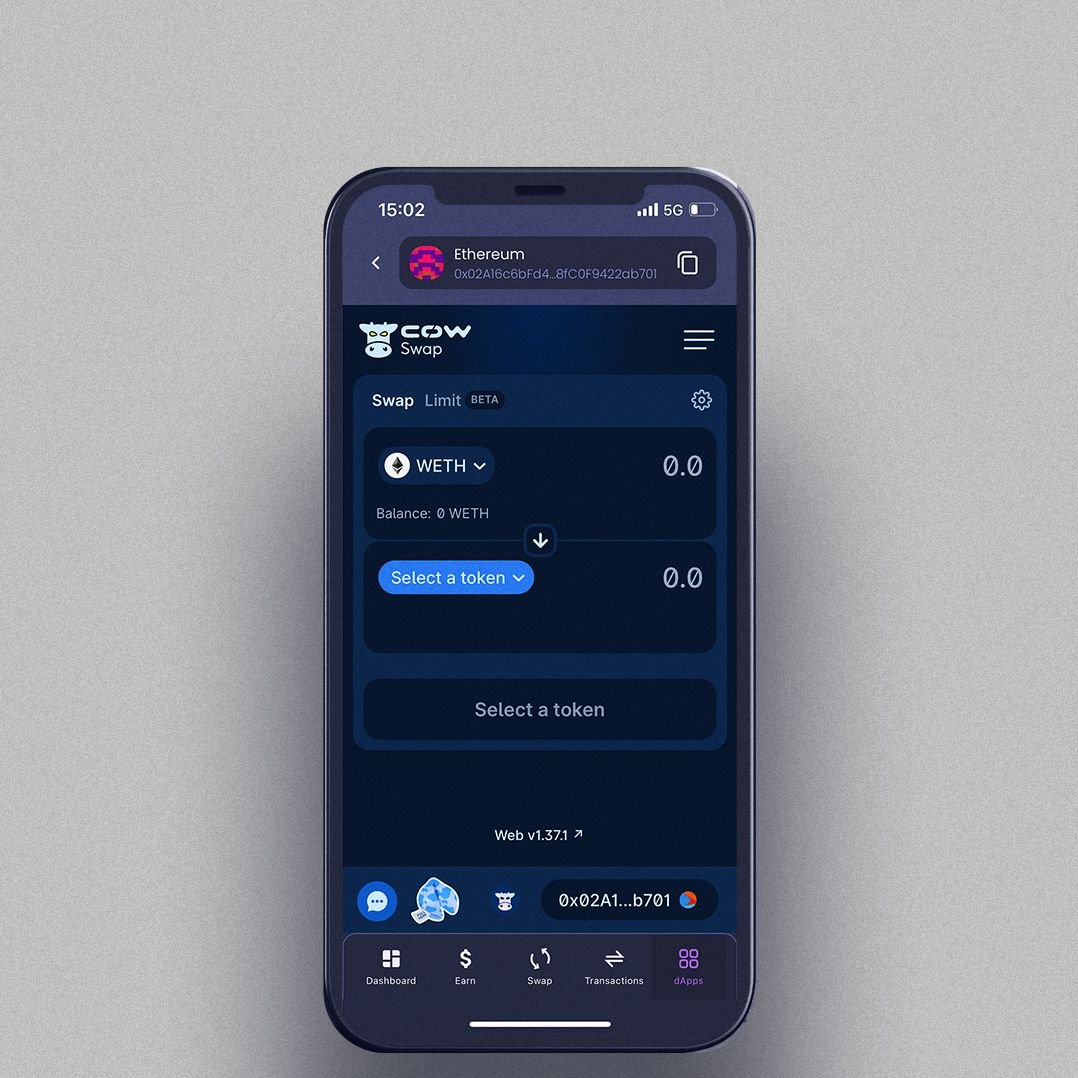 Transfer Fees Flexibility

One of the coolest things about Account abstraction is the flexibility it offers when it comes to network fees. For example, with Ambire Wallet, you can pay transaction fees in any ERC-20 token (currently, $WALLET and stablecoins are enabled). So, if you're a USDC holder and want to deposit it on AAVE, you can pay the transaction fees directly in USDC. No need to swap for ETH or acquire it separately. It's like being able to pay trading fees on Binance with any token you want.
It gets even better with the Gas Tank. It is a feature unique to Ambire Wallet that enables users to pre-pay for gas fees, crediting the Relayer in advance through one deposit to the Relayer's address instead of depositing (which requires an additional fee) with each transaction. By topping up your Ambire Wallet Gas Tank, you save on network fees with each consecutive transaction, and you even receive cashback on transactions.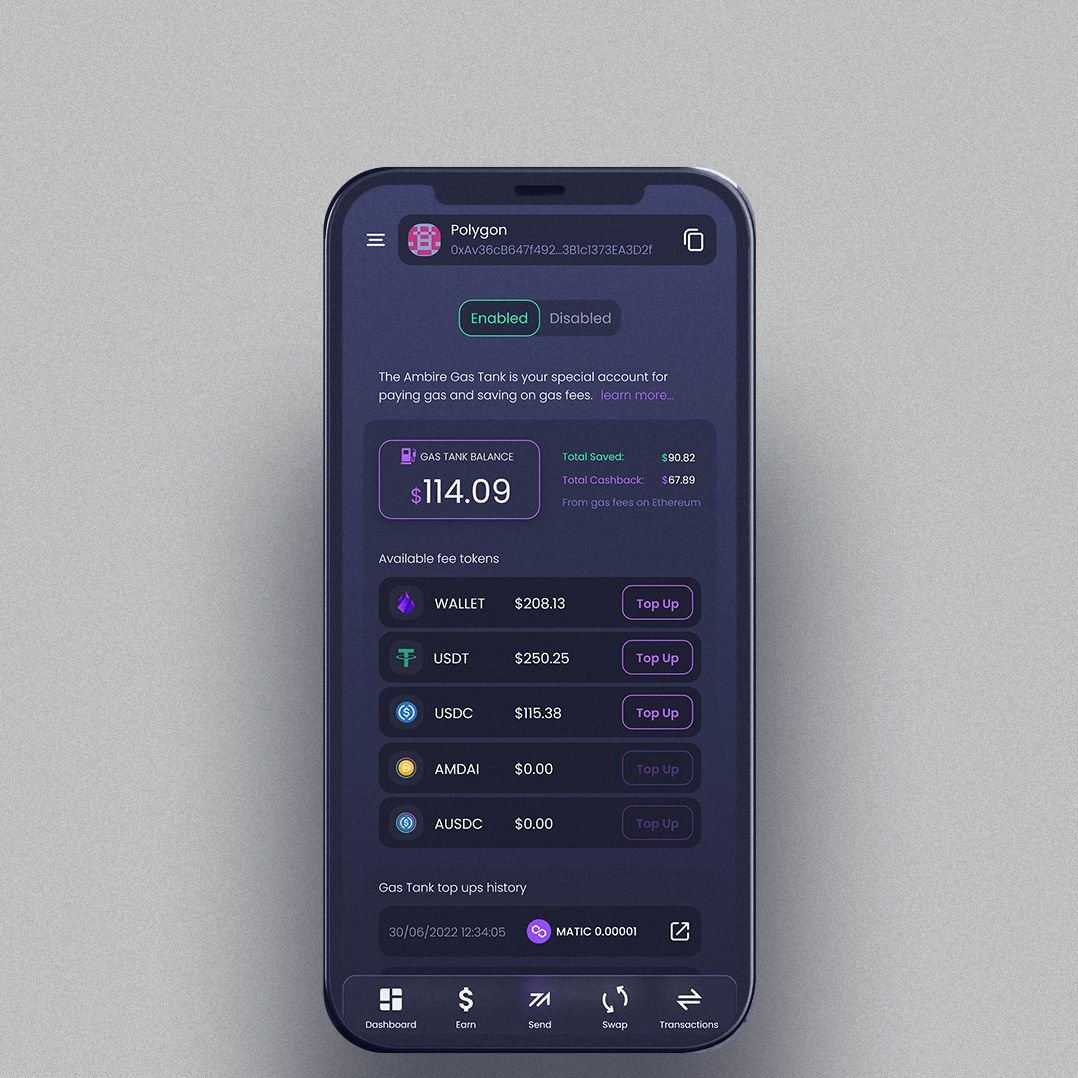 The most mindblowing feature of Ambire Gas Tank is that you can top it up using funds on any network and use it to pay for network fees on any other. For example, you can top up your Gas Tank with $USDC on Ethereum and later switch to Polygon and execute a transaction, paying with your Gas Tank. You don't need the network native $MATIC or $ETH tokens!
Wrapping Up
And there you have it! As we've seen, Account abstraction is more than just a fancy technical term. It's a user experience revolution, bringing the simplicity and familiarity of Web2 to the decentralized world of Web3. With Ambire Wallet, you get to enjoy a seamless, secure, and intuitive crypto experience, whether you're a newbie or a seasoned crypto enthusiast. From easy account creation and recovery to upgradable security, simplified dApp interactions, and flexible transfer fees, Ambire Wallet is truly a game-changer. So why wait? Dive into the future of crypto wallets with Ambire Wallet and experience the magic of Account abstraction for yourself!
Become an Ambire Wallet Mobile App Early Tester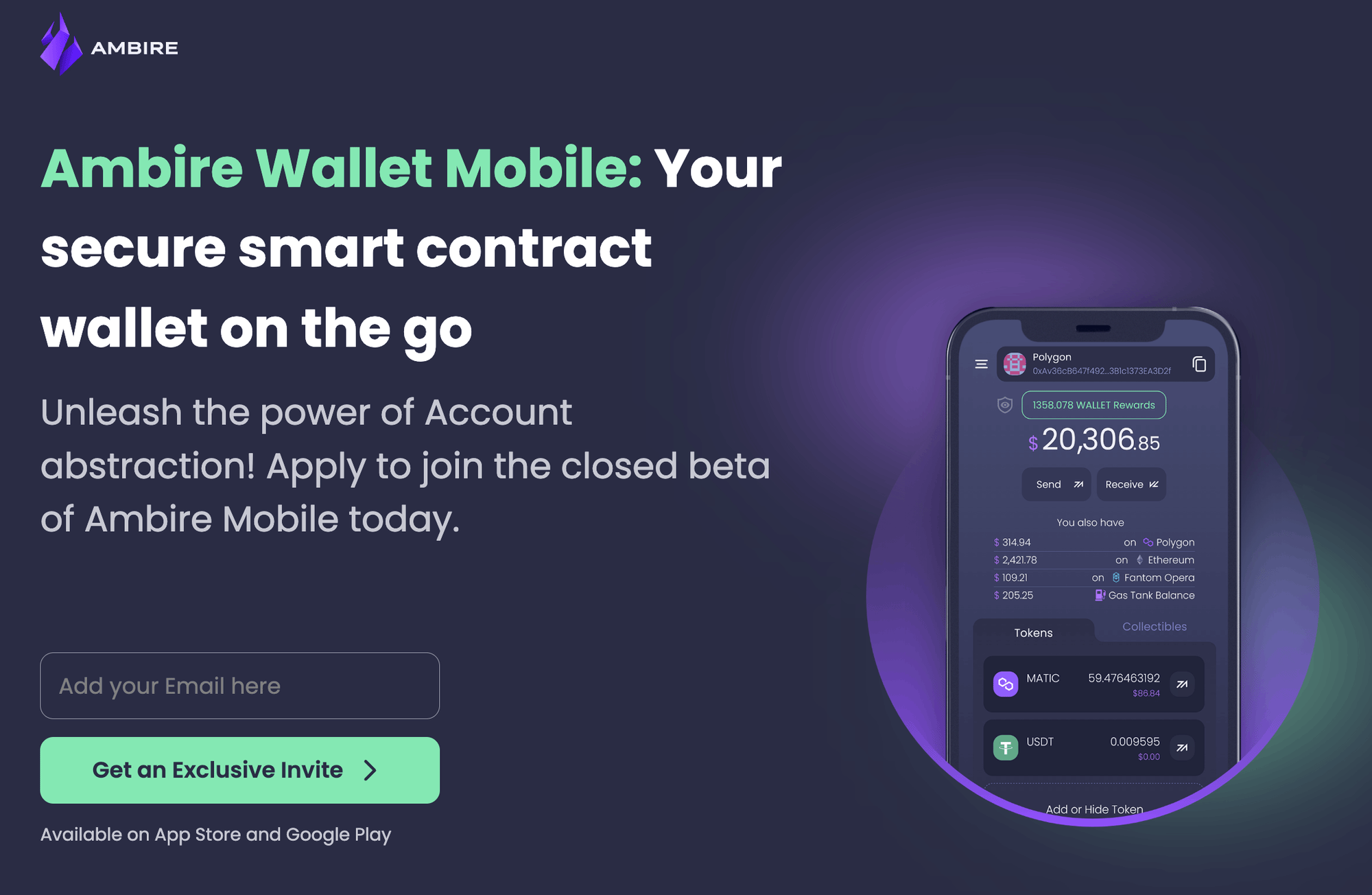 We recently announced that the Ambire Wallet Mobile Apps for iOS and Android are coming soon. Whether you're an Android fan or an Apple aficionado, we've got you covered. You'll be able to create a self-custodial wallet with just an email and password, transact on multiple EVM chains, pay transfer fees in stablecoins, swap tokens seamlessly, and store your NFT collection.
You have a chance now to become an early tester and get exclusive access to the app during its private beta: join our Ambire Community on Discord to register your interest now or leave us your email address to be the first one to know when they drop:
---
Interested in Ambire? Follow us: