How to use CEX trading features decentralized on Ambire Wallet?
Discover how Ambire Wallet's CEX trading features can simplify and enhance your crypto trading activities.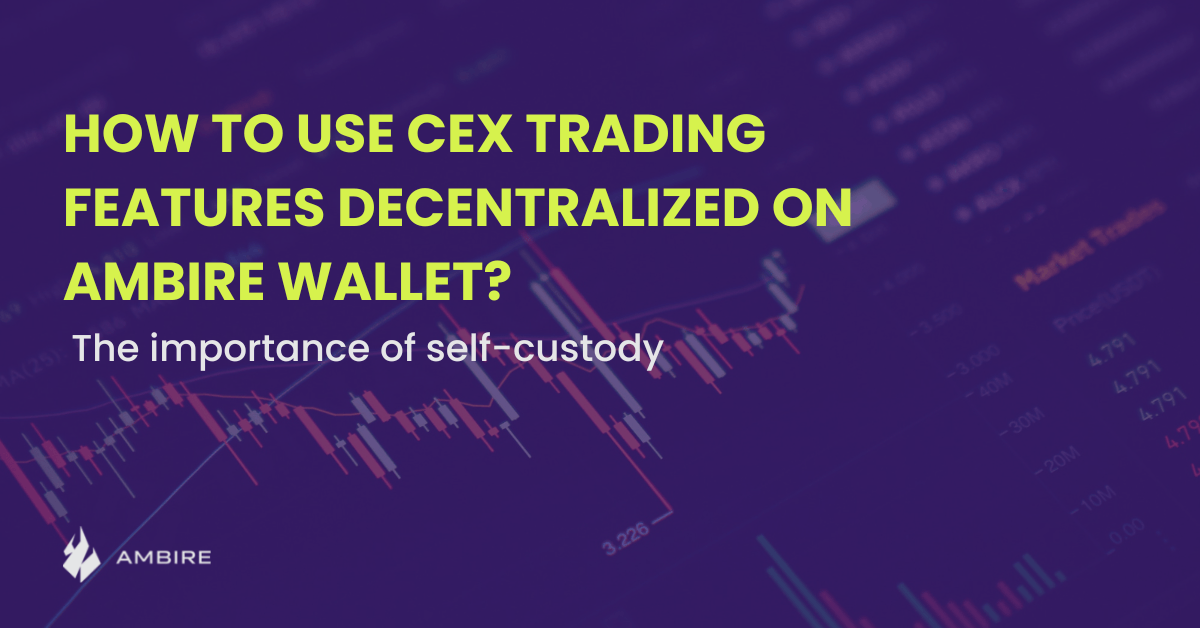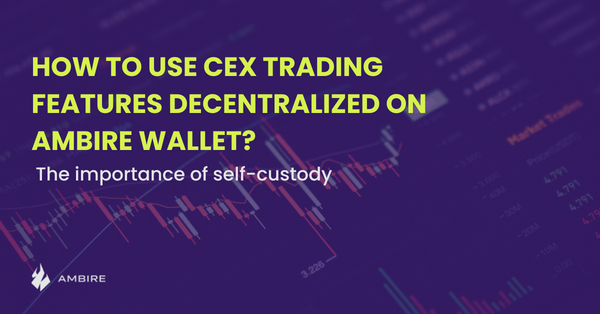 With the recent collapse of centralised entities like FTX, Celsius, BlockFi and 3AC, we are committing even more to enabling self-custody to everyone and educating the public on its benefits.
Yesterday we examined the FTX case - why it happened and how self-custody mitigates such risks. As we are doubling efforts to "convert" more and more people to self-custody, we receive questions such as: "How to use DeFi like a CEX?" or "What are the DeFi alternatives to FTX?" and "How to switch from FTX to a non-custodial wallet".
Let's see how you can use Ambire Wallet instead of centralized exchanges (like Binance, FTX, Crypto.com, Huobi, Kraken, Kucoin etc. ) without sacrificing features.
Registering a self-custodial account with email only
With Ambire you can securely use email/password to register, so you don't make any UX compromises compared to a CEX and also you don't have to manage a seed phrase.
Pro tip: You can use a Trezor or Ledger hardware wallet with Ambire for additional security
Best thing about opening a self-custodial account on Ambire Wallet - You don't need to pass a KYC ("Know your customer") procedure.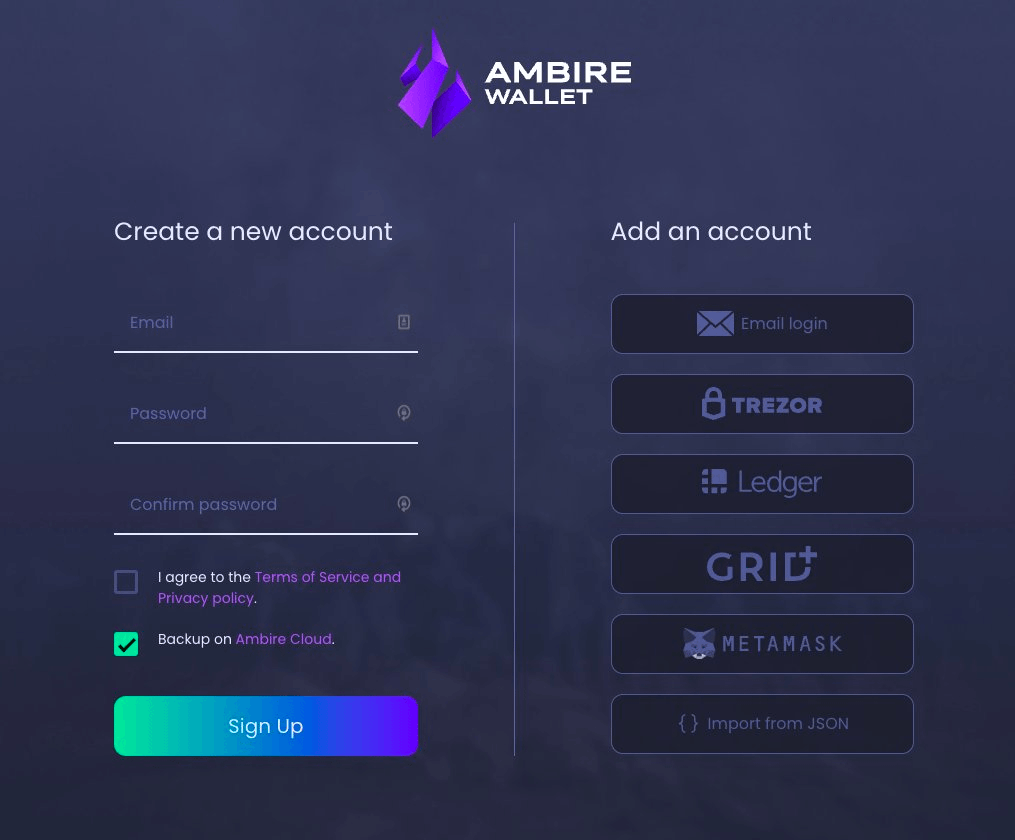 Buying crypto
You don't need to have crypto to start using Ambire. Just like on any centralized exchange, you can top up your account through:
Bank wire
Credit card
Debit card
EUR, USD, CAD and more currencies are supported through our partners: Guardarian, Kriptomat, Ramp Network and PayTrie.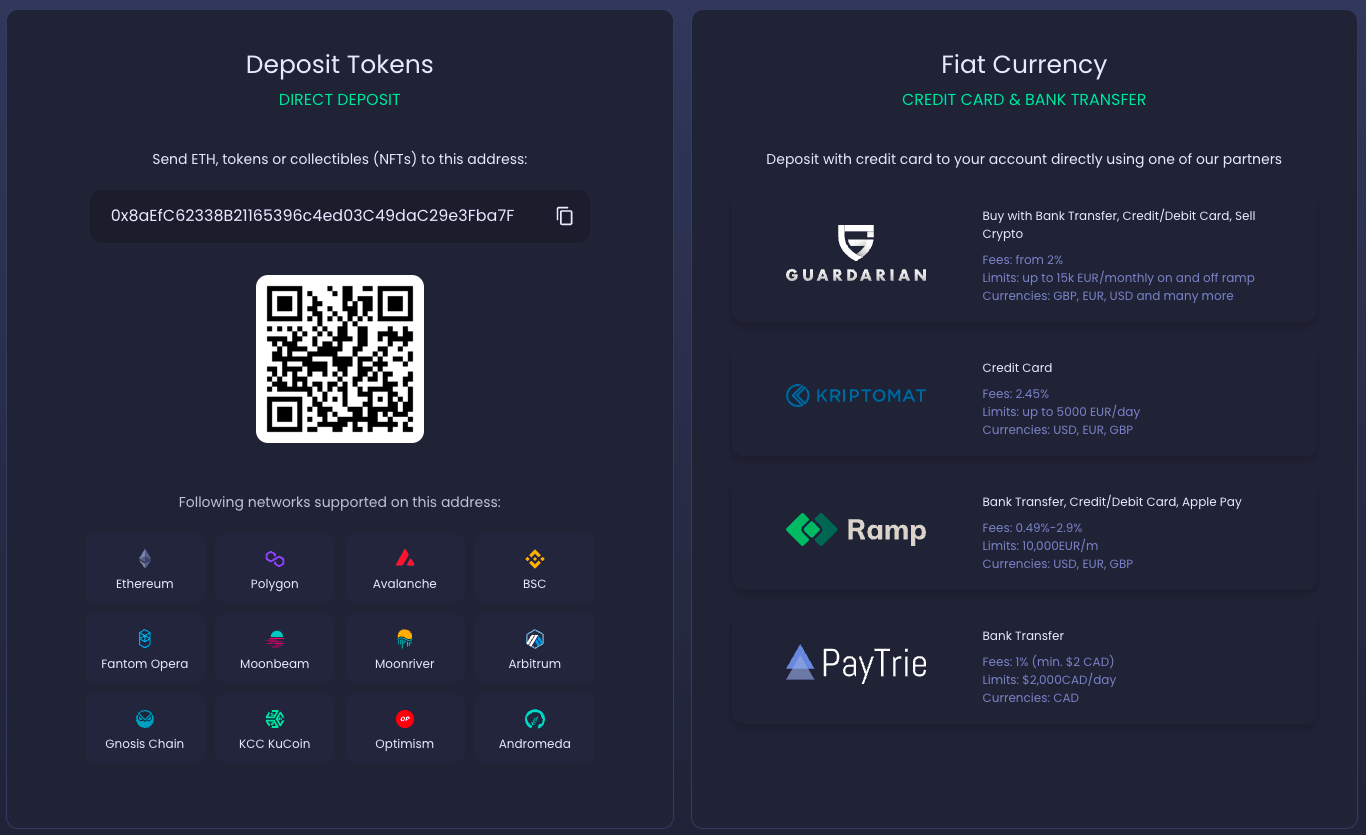 Spot Trading - How to trade on Ambire Wallet
Trade spot on DEX instead of CEX with Ambire
For a simple market order you can navigate to Ambire's Swap tab and choose between thousands of tokens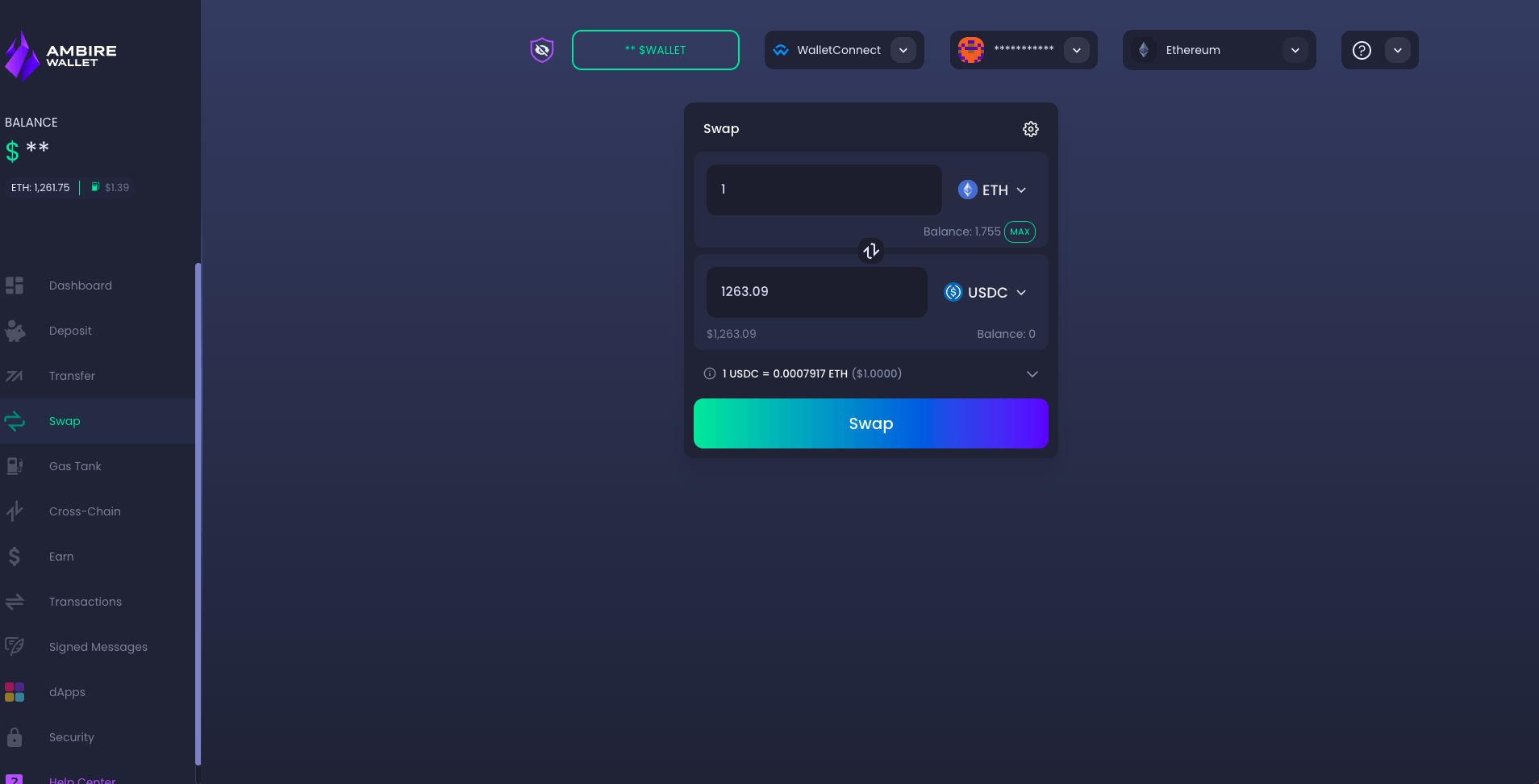 How to execute a limit order on Ambire Wallet?
To execute limit orders on DEX with Ambire Wallet, go to 1inch protocol and connect your Ambire Wallet through WalletConnect
Pro tip: You can even do P2P trading on 1inch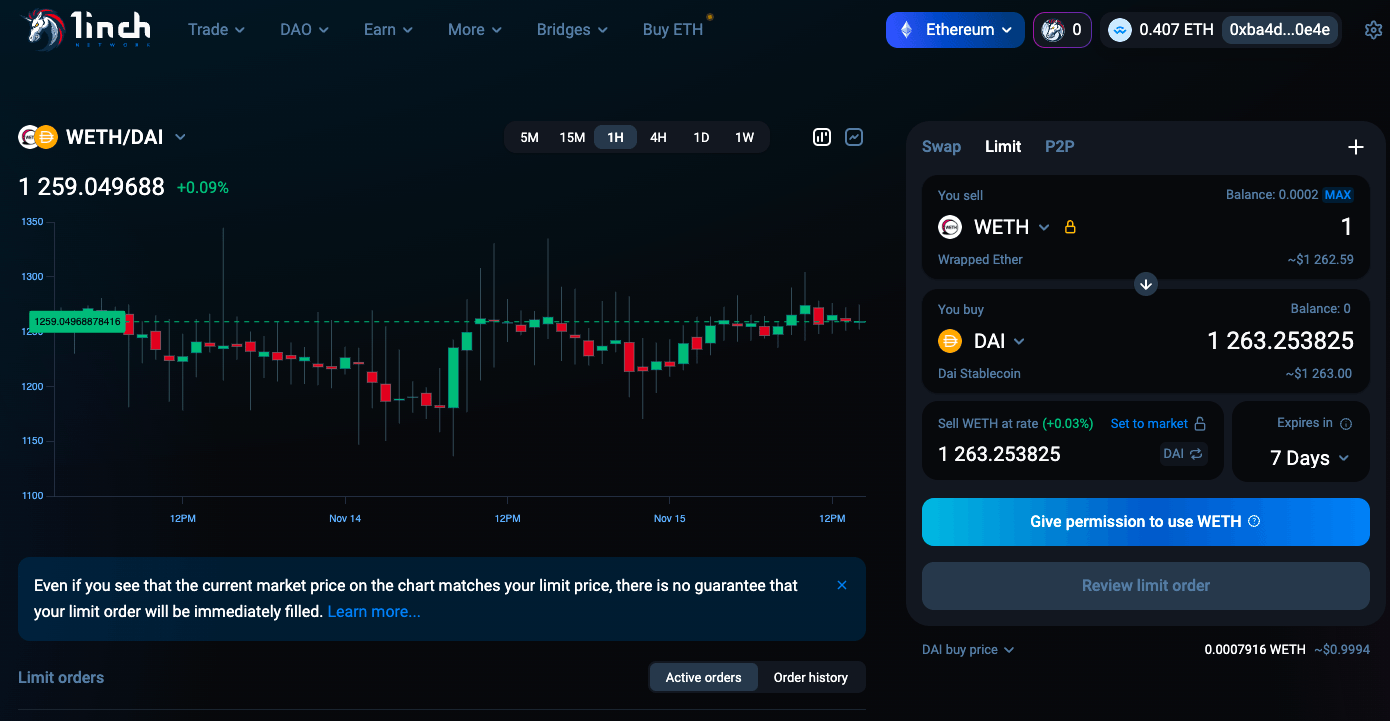 How to trade perpetuals on Ambire Wallet?
You want perpetuals on DeFi with Ambire? Go to GMX, connect Ambire Wallet using @WalletConnect and long or short tokens on the Arbitrum network with up to 30x leverage.
Alternatively you can try Mycelium and dydx.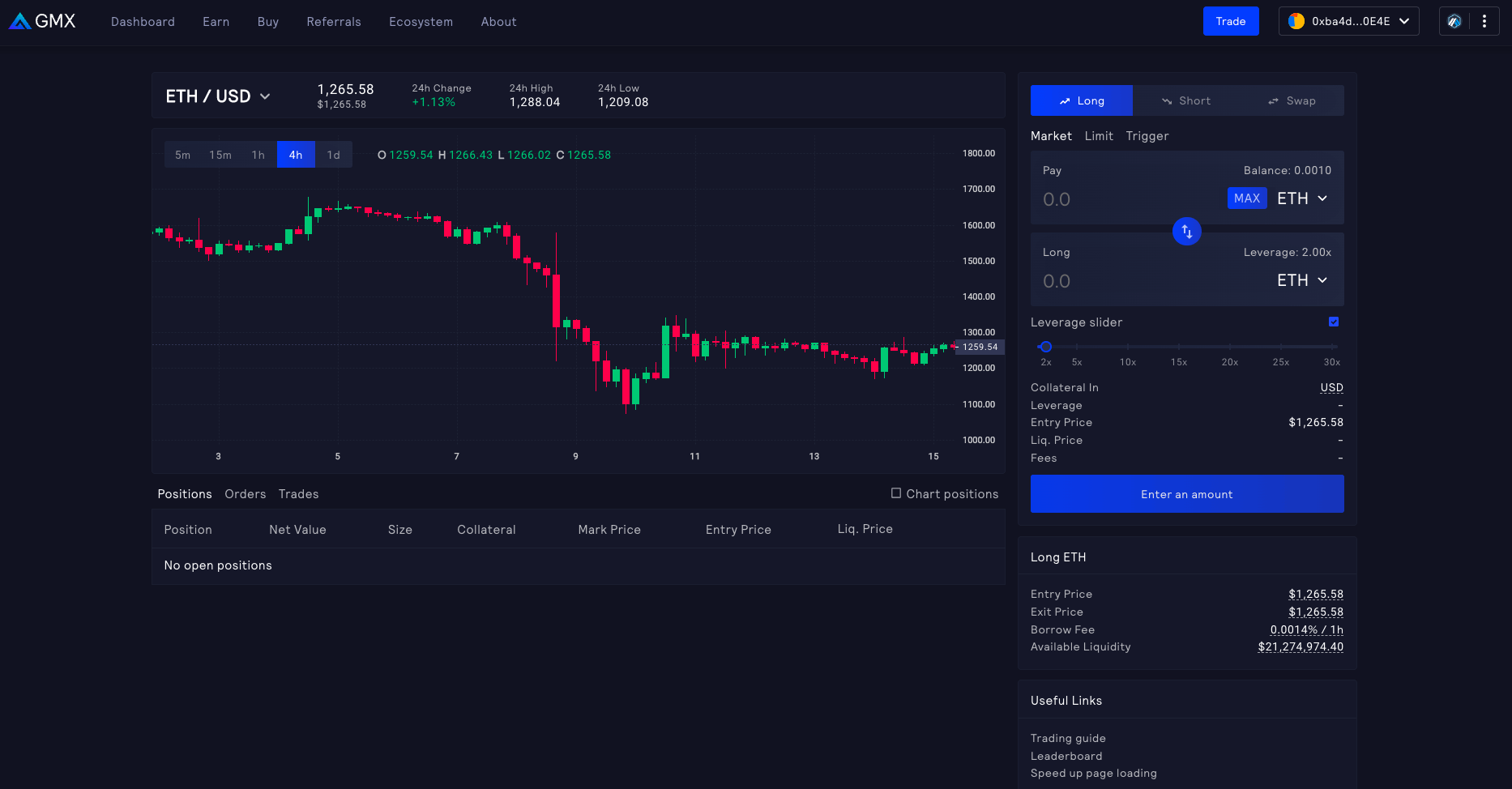 How to stake ETH on Ambire Wallet?
CEXes usually offer exposure to staking in DeFi protocols at the cost of staking fees. The best way to put your crypto to staking is to directly connect to protocols and stake.
Additionally with Ambire you can do ETH "liquid staking" via Lido Finance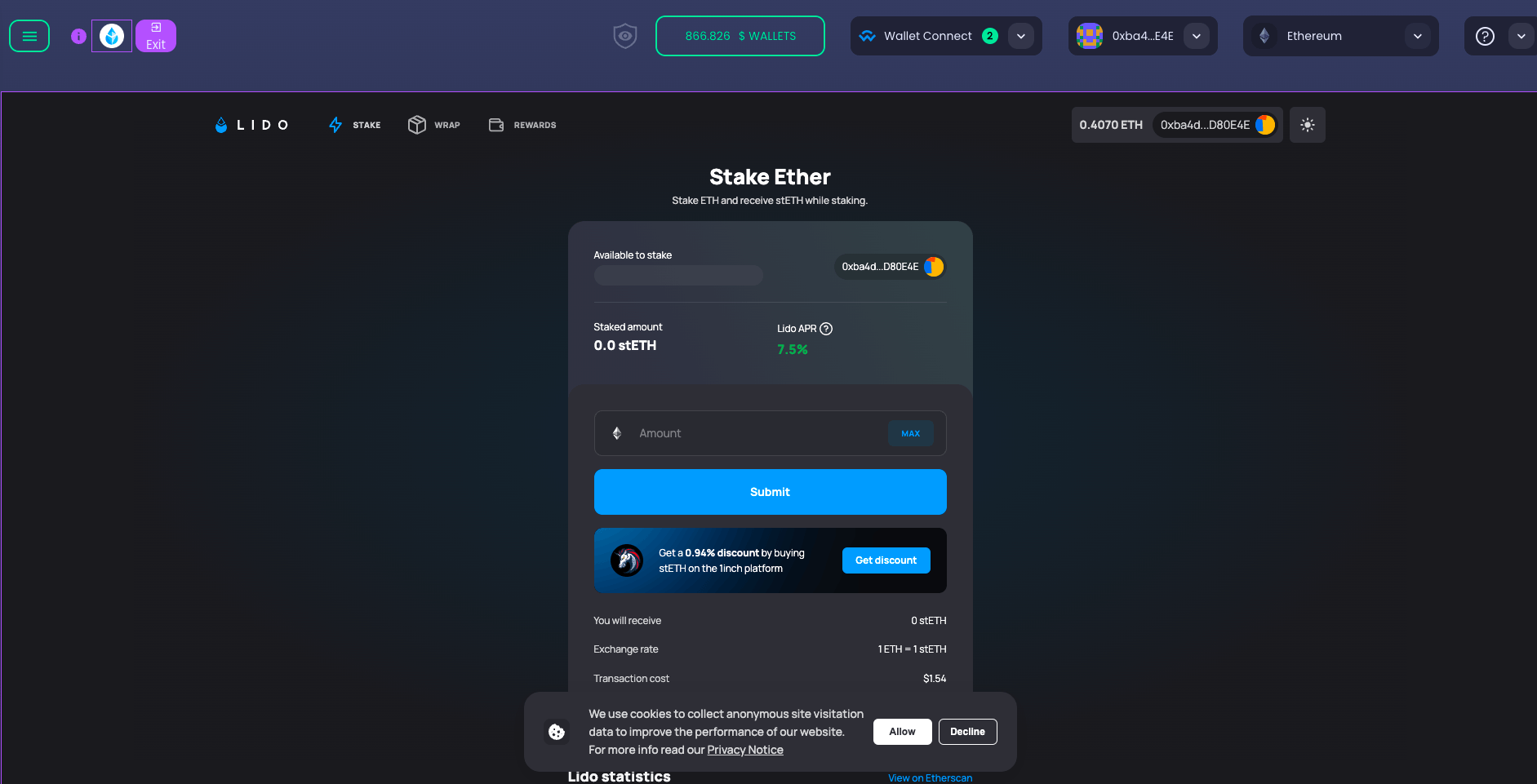 How to try different DeFi protocols with Ambire Wallet
Ambire Wallet has a collection of carefully curated dApps on which you can explore different earning strategies - lending, borrowing, staking, LPing and more.
Featuring ParaSwap, CowSwap, Hop Protocol, Sudoswap, AAVE, Balancer, DeFi Saver, Stakewise and many others.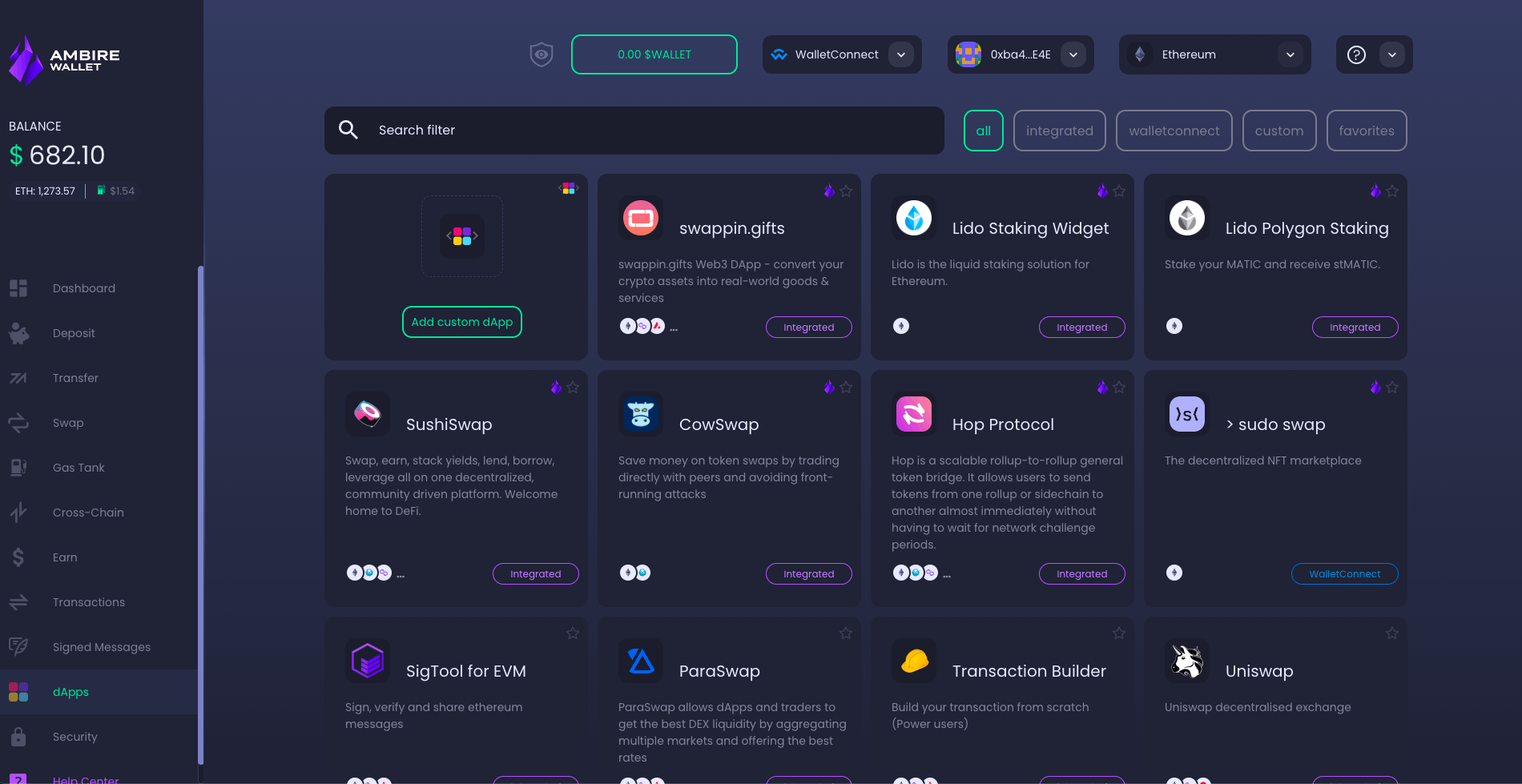 How to withdraw FIAT money from Ambire Wallet
You can cash-out your crypto using Ambire Wallet like on a CEX with the exception that Ambire can't freeze your crypto. Cashing out is done via our partner Guardarian.
Fees: from 2%
Limits: up to 15k EUR/monthly on and off ramp; GBP, EUR, USD and more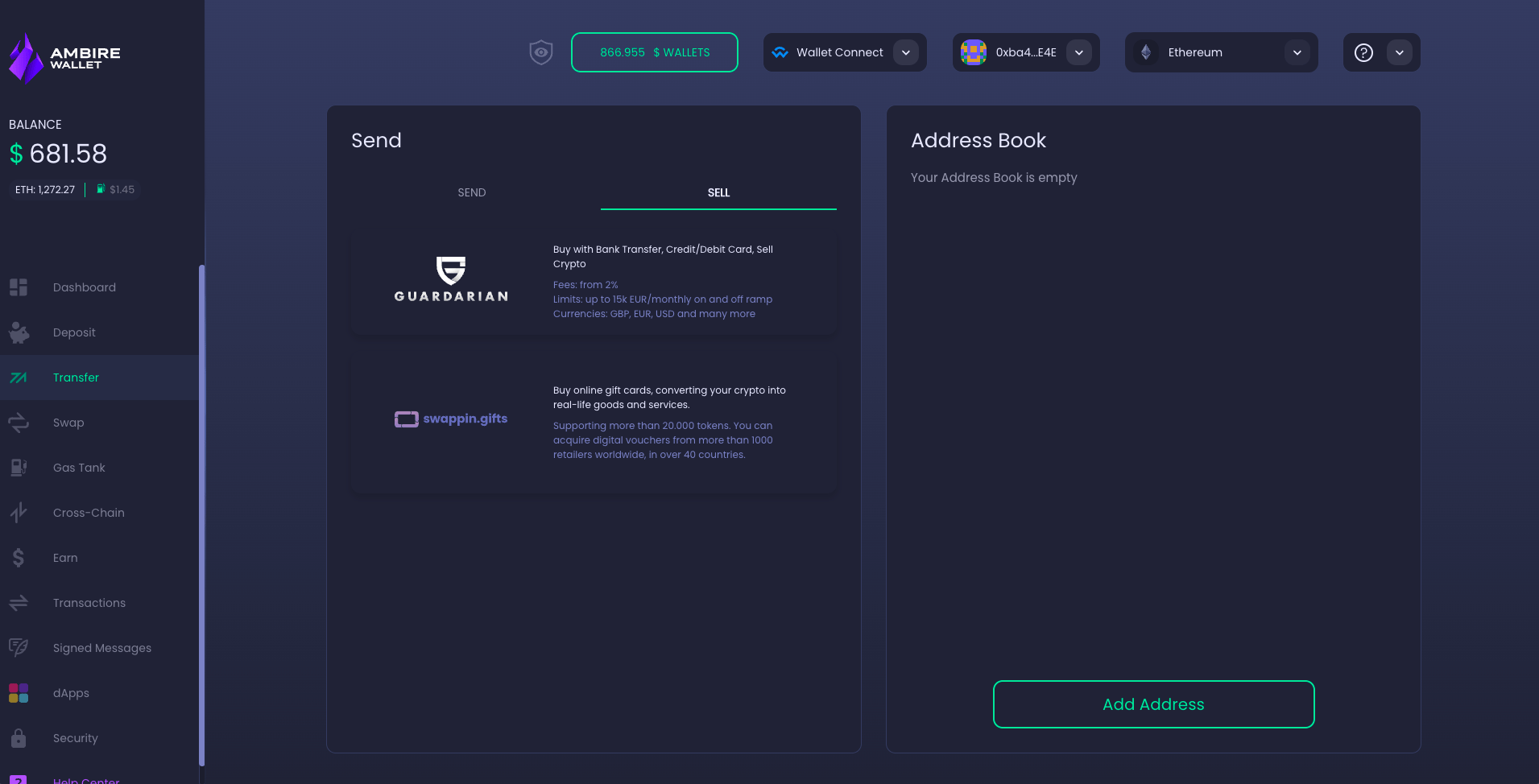 How to purchase real gift cards with your crypto using Ambire Wallet
With Ambire Wallet you can cash out your crypto for vouchers and gift cards using swappin.gifts, no KYC required.
But there's more! We are running a $1,000 USD giveaway to celebrate our swappin.gifts integration. Starting today, a 2-week exclusive promotion will be active, available to all Ambire users who try out swappin.gifts through the dApp Catalog.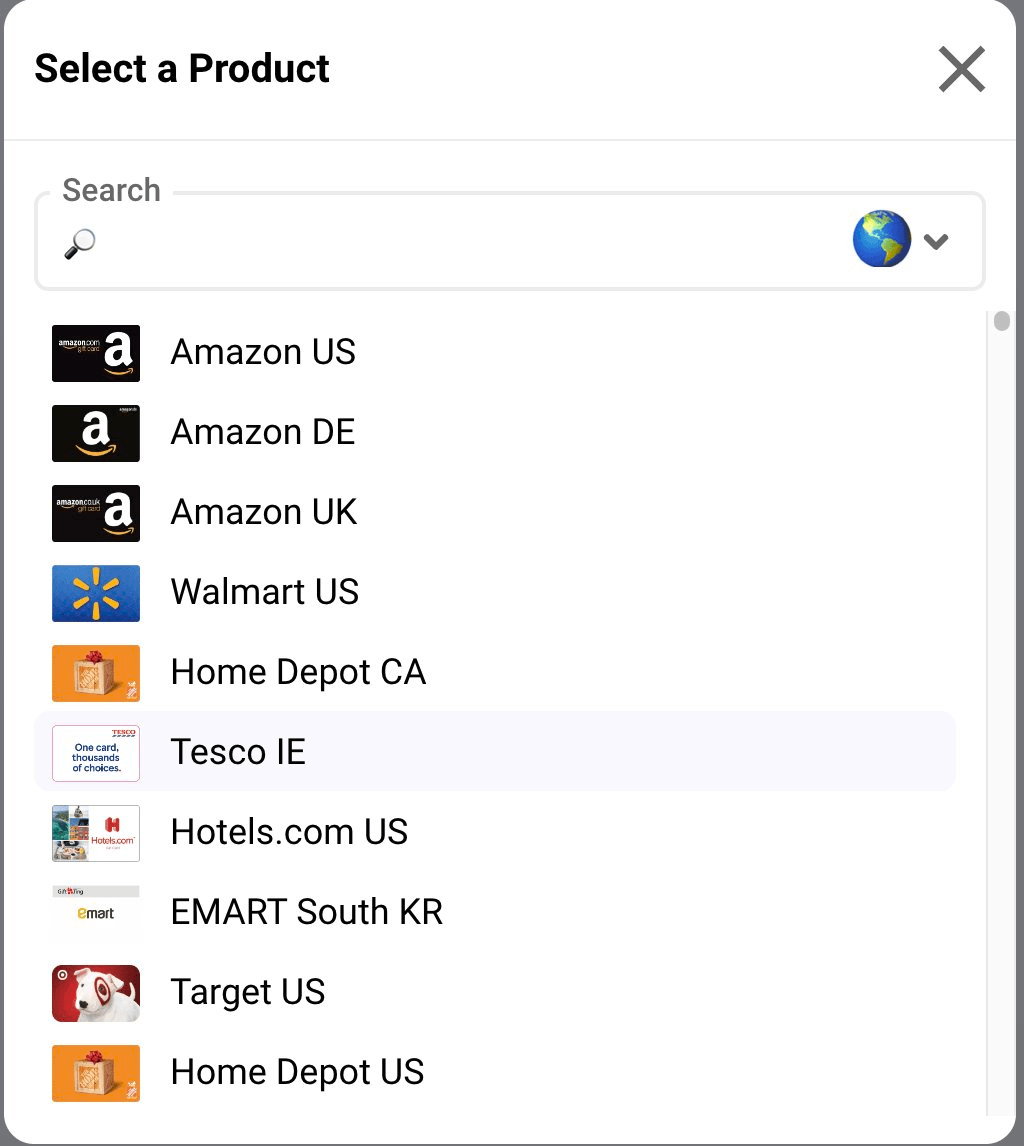 Disclaimer
Using DeFi protocols instead of trading on CEX comes with some risks of its own, none of them connected to Ambire Wallet:
Protocol risks
Protocol hacks
Understanding how protocols work
Ambire Wallet's code is open sourced, audited and tested.
Why is it important to find a good self-custodial alternative to centralized exchanges?
The FTX collapse is not a fail for crypto, but on the contrary - it's another proof how important it is:
To have verifiable trust "on chain" - protocols like Uniswap have public treasury addresses and all movements are monitored by the community and risk can be calculated and alarms set early;
To decentralize - DAOs are a good example of effective decentralisation in which investment decisions are publicly debated and voted;
To own your keys - unlike any other asset in the world, no one can take your crypto away if you own the private key to your address.
We believe that everyone should own their money, and we created Ambire as the next step towards true and easy to manage self-custody.
---
Interested in Ambire? Follow us: