AdEx Wallet Development Update 01
Stay updated with the latest developments of AdEx Wallet. Discover what's new and what's next, from smart contracts to user interface.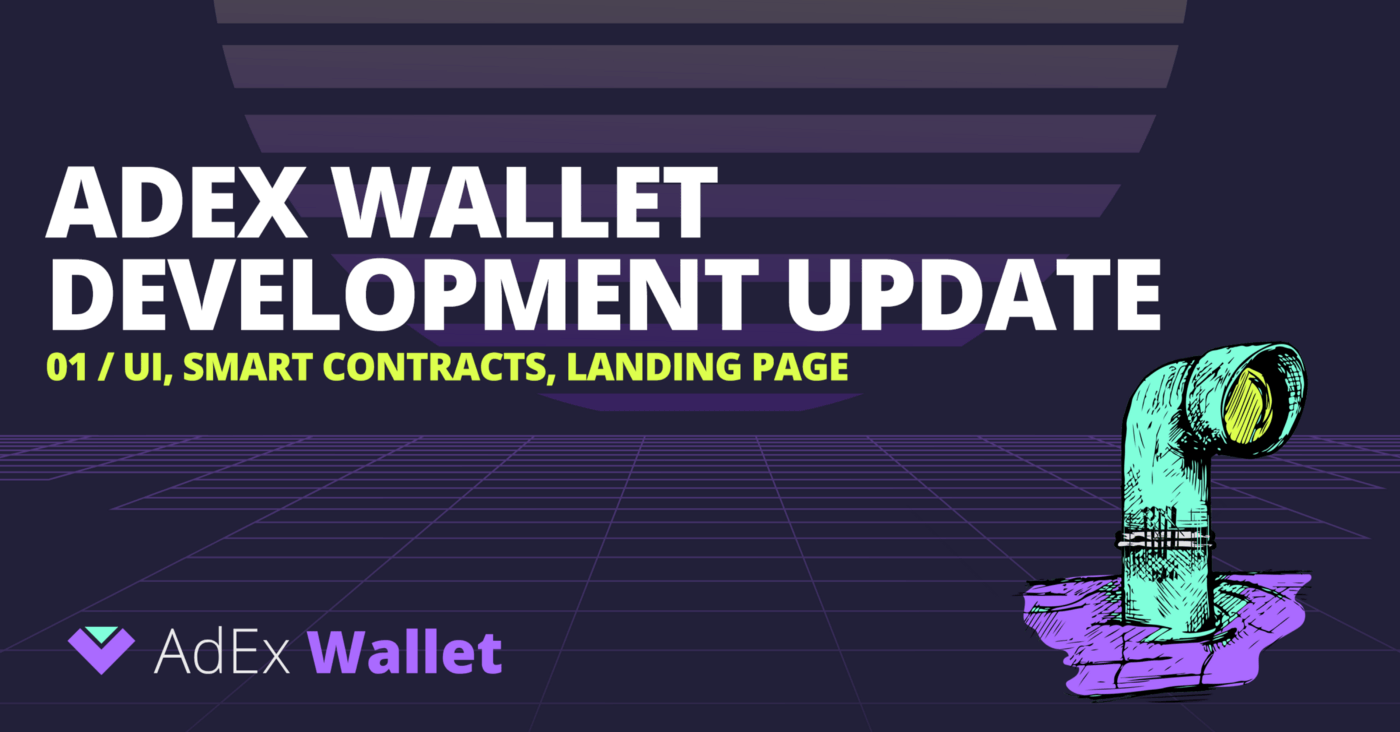 Last week, we announced the launch of a new product by AdEx Network: AdEx Wallet. The wallet is a revolutionary tool that lets people easily get into cryptocurrency and DeFi without having previous experience.
As the wallet development is well underway, we will be sharing our progress in the upcoming weeks before we launch. This week we deployed the first smart contracts that the wallet will be using and our designer is currently building the registration user interface.
The Welcome Screen (WIP)
AdEx Wallet users will be able to sign up using email only — handy feature for newcomers to crypto. Of course, if you already have Metamask address, you will be able to connect it to the wallet.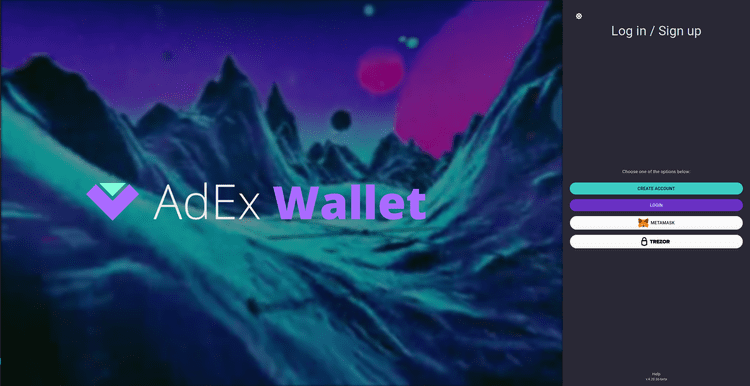 You may notice that the sign up screen is very similar to the AdEx Platform signup screen. The AdEx Platform is a very well-crafted product, so we will be reusing some of its code and build upon its firm foundations.
Another nice feature you can notice is that you can connect a Trezor hardware wallet — an added layer of security. AdEx Wallet is one of the very few applications of this kind, supporting a hardware device. Bear in mind that this is an early iteration of the real welcome screen that will be deployed and design may change when we launch it.
The One-click Diversification Screen
When you start using AdEx Wallet, you use a proxy contract giving permission to all supported protocols. This way when you want to allocate your funds you can do it on one place. Even better — all your allocations are combined in a single transaction, thus saving on gas fees and creating a seamless investing experience.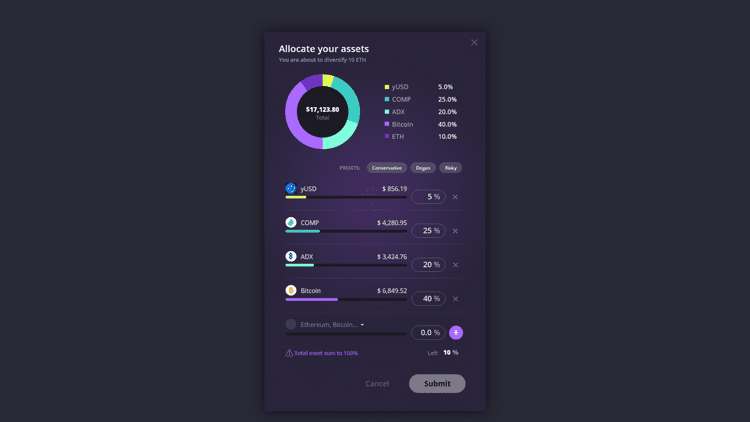 Bear in mind that this is an early iteration of the real one-click diversification screen that will be deployed, and the design may change when we launch it.
Smart Contracts
We deployed the first smart contract for the AdEx Wallet. It's called "WalletZapper" — a contract that enables atomic trading or diversification of positions, plus wrapping/unwrapping assets in AAVE easily without extra approvals needed from users — the backbone of the one-click diversification feature.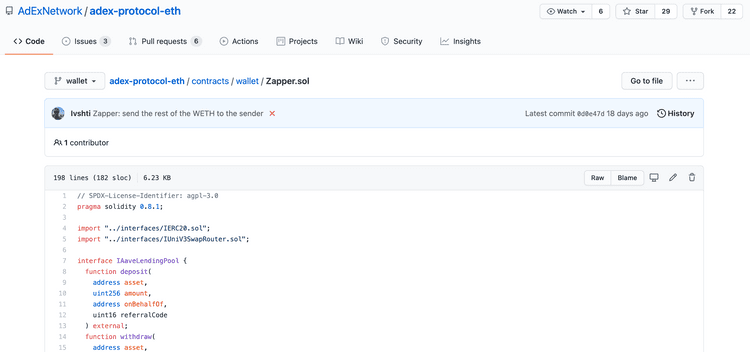 The Landing Page
The AdEx Wallet landing page is almost ready — it will showcase the wallet's features and serve as a signup form for AdEx Wallet news. We are launching the website tomorrow, but if you want, you can sign up for news even today.
---
You may also follow AdEx Wallet on social media:
---
Interested in Ambire? Follow us: