Ambire Wallet to partner with lobsterdao (10b57e6da0)
Dive into the details of Ambire Wallet's partnership with LobsterDAO and how it aims to bring groundbreaking changes to decentralized finance.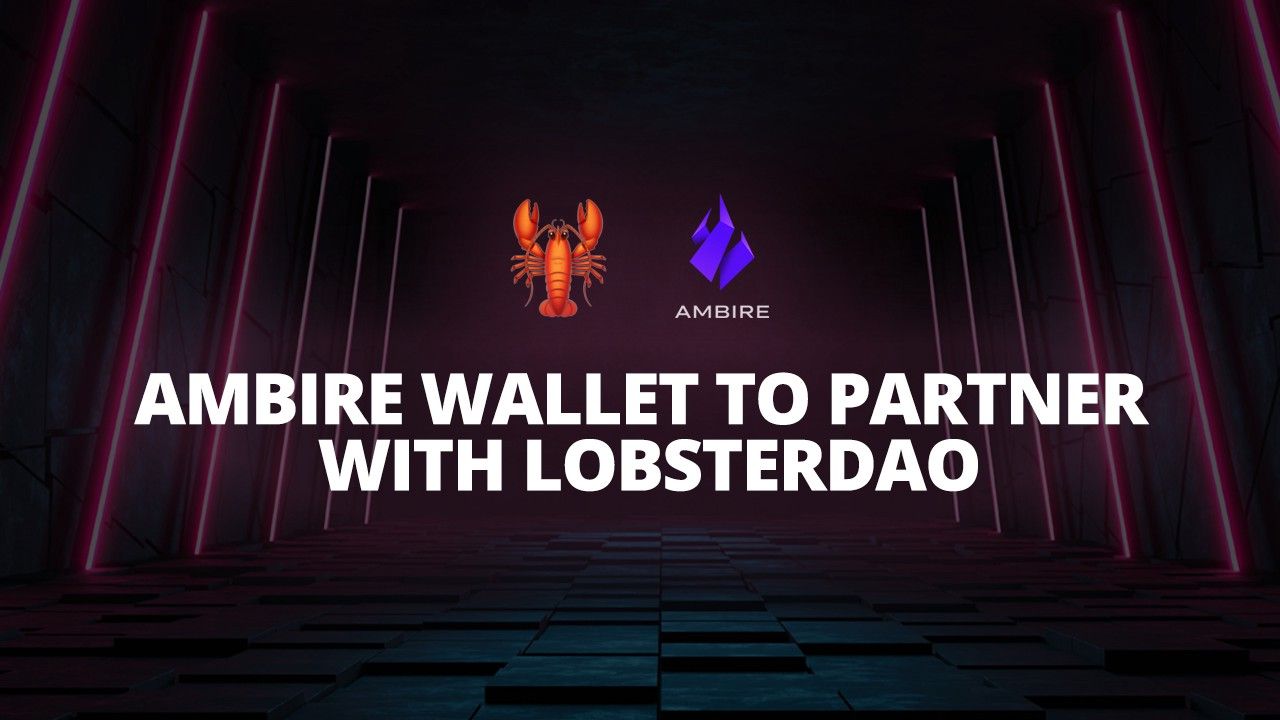 We are happy to announce that a partnership proposal successfully passed on lobsterdao to engage the lobsters community in testing Ambire Wallet in exchange for additional $WALLET incentives.
What is lobsterdao(10b57e6da0)?
Blockchain Lobsters as a channel and then as a chat-community have existed since summer 2018 when the 2 year bear market carnage was going on in full force. It spawned out after CCR (CryptoCodeReviews) chat was closed by the Air Conditioner in 2018. But there was a need to ask semi-technical and economic research questions, so Lobsters took that role for some and created a place to research anything-crypto, share ideas, ask questions.
Today lobsterdao is a community (and a DAO) of experienced crypto natives that is actively engaged in and contributing to the space.
In 2021 lobsterdao dropped a collection of 6751 NFTs. The lobster NFT holders can create proposals in the losbter community where 1 LOBS NFT = 1 vote.
Ambire ❤️ lobsters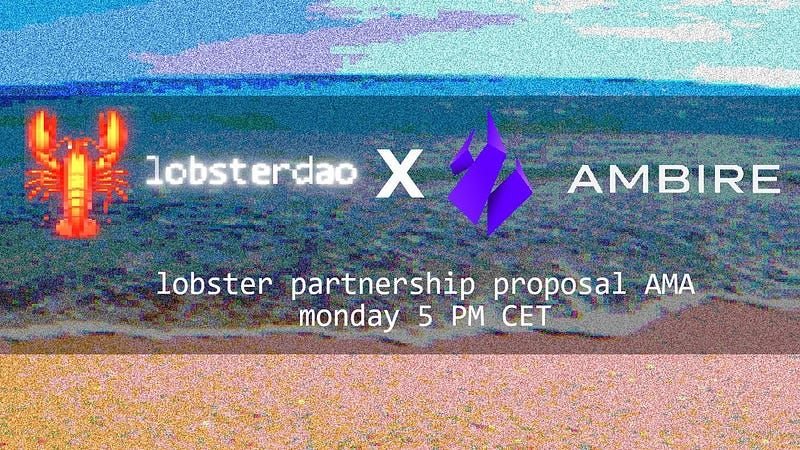 In these early days of Ambire Wallet we are happy to work with communities of experienced crypto people who will help us thoroughly test and improve the wallet. We highly value the lobsterdao community as a pool of well-known value generating DeFi superusers and that is why we asked them to help us improve the wallet in exchange of $WALLET bonus.
We proposed a mutual partnership in which:
As many Lobsters as possible try Ambire Wallet early. We want to to incentivize long term usage of the Ambire Wallet, so we introduced a special early users continuous airdrop for everyone who uses the wallet and keeps funds in it in the first 4 years of its existence. To attract lobsters, we added a special "lobster multiplier" for Lobster NFT holders who use Ambire Wallet.
The 🦞 multiplier
How will the Multiplier work:
Signer address holds Lobster (1 month)
If you hold a Lobster NFT on your signer address ( a browser wallet or hardware wallet that you use to sign transactions on the Ambire Wallet) you will receive a 1.5X early user continuous airdrop multiplier for the 1 month of using Ambire Wallet.
Transfer your Lobster to Ambire Wallet (as long as you hold Lobster in that wallet):
If you transfer your Lobster NFT to Ambire Wallet you will continue having the 1.5X multiplier as long as you are holding the Lobster NFT into your Ambire Wallet.
Note: holding more than 1 lobster per account won't increase your multiplier
Note: The multiplier will be retained for at least 6 months, after which it will be subject to a governance vote.
Lobsters loved Ambire too
On December 13th our CEO Ivo Georgiev participated in an AMA session with lobsters and presented Ambire Wallet. (Watch video)
It's safe to say that lobsters loved it because the Ambire proposal was accepted on the LobstersDAO Snapshots vote page with 90% Yes.
What's next
The lobsterdao multiplier on Ambire will come into effect on December 24th at 15:00 GMT.
If you hold a Lobster NFT and want to accrue 1.5x multiplier on your $WALLET rewards, go straight to Ambire Wallet and create wallet. Don't forget to use the account you hold your Lobster NFT into as a signer on Ambire Wallet.
When you deposit funds to your newly create Ambire Wallet account you will start accruing $WALLET rewards, multiplied 1.5x for the first month thanks to your Lobster NFT.
If you want to continue using the multiplier after the first month you will have to transfer your NFT to Ambire Wallet.
If you don't hold a Lobster NFT you can buy one on Opensea. Make sure it's the official lobsterdao collection.
---
Interested in Ambire? Follow us: