Ambire Wallet Integrates Metis as Supported Network
Ambire Wallet integrates Metis, offering users an enhanced experience with a new supported network.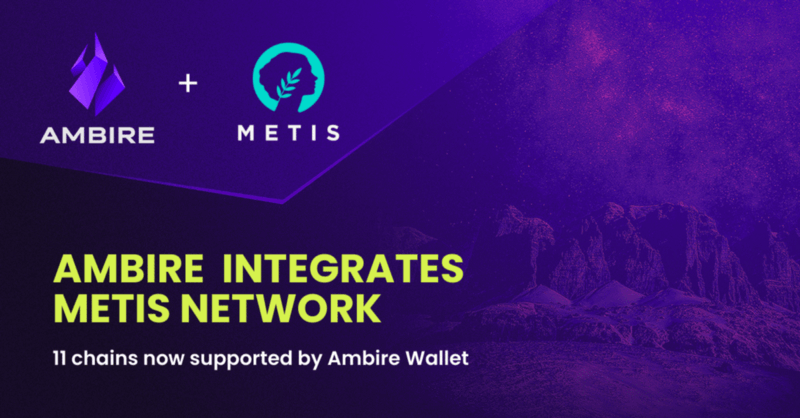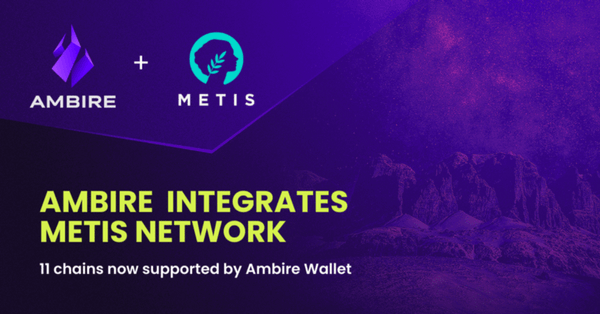 Ambire Wallet now supports 11 EVM networks
The current bear market looks like a productive period for crypto and web3 builders, and Ambire is certainly pulling its weight: this week, we're releasing the Metis chain integration.
This brings the total to 11 networks that Ambire Wallet supports.
Metis in a nutshell
Part of the layer 2 scaling revolution on Ethereum, the Metis protocol is built as an optimistic roll-up chain, having the goal of handling large volumes of transactions more securely and efficiently.
The Metis network framework, called Andromeda, was launched in November 2021 and has since gained widespread popularity. It hosts three main applications that expand and serve the ecosystem:
An NFT bridge;
A custom framework for DACs (the Metis equivalent for decentralized autonomous organizations aka DAOs);
A middleware platform called Polis, which is a tool created to help developers manage smart contracts on the network.
Last but not least, the native token METIS helps power the network through a staking mechanism that ensures the efficiency and validity of transactions. It can also be used as payment for network fees and has a user reward function within the chain's native applications.
How to navigate Metis on Ambire
As with any network, managing assets and interacting with dApps on Metis is really simple on Ambire Wallet — just choose the chain from the dedicated selector in the top menu: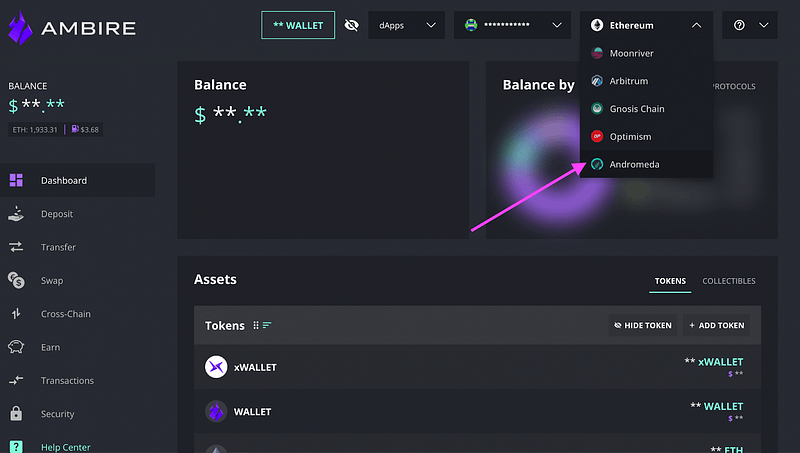 Now you're all set: you can transact, swap and engage your assets on Metis straight from your 🔥Ambire account 🔥
That's all for today but stay tuned, we've got a lot more things in the making.
Be sure to join the Ambire community for all the latest news and updates 📯
---
Interested in Ambire? Follow us: