Ambire Wallet Governance Vote: Add Liquidity to Uniswap V3
Ambire Wallet proposes a governance vote to add deep liquidity to the decentralized exchange Uniswap V3.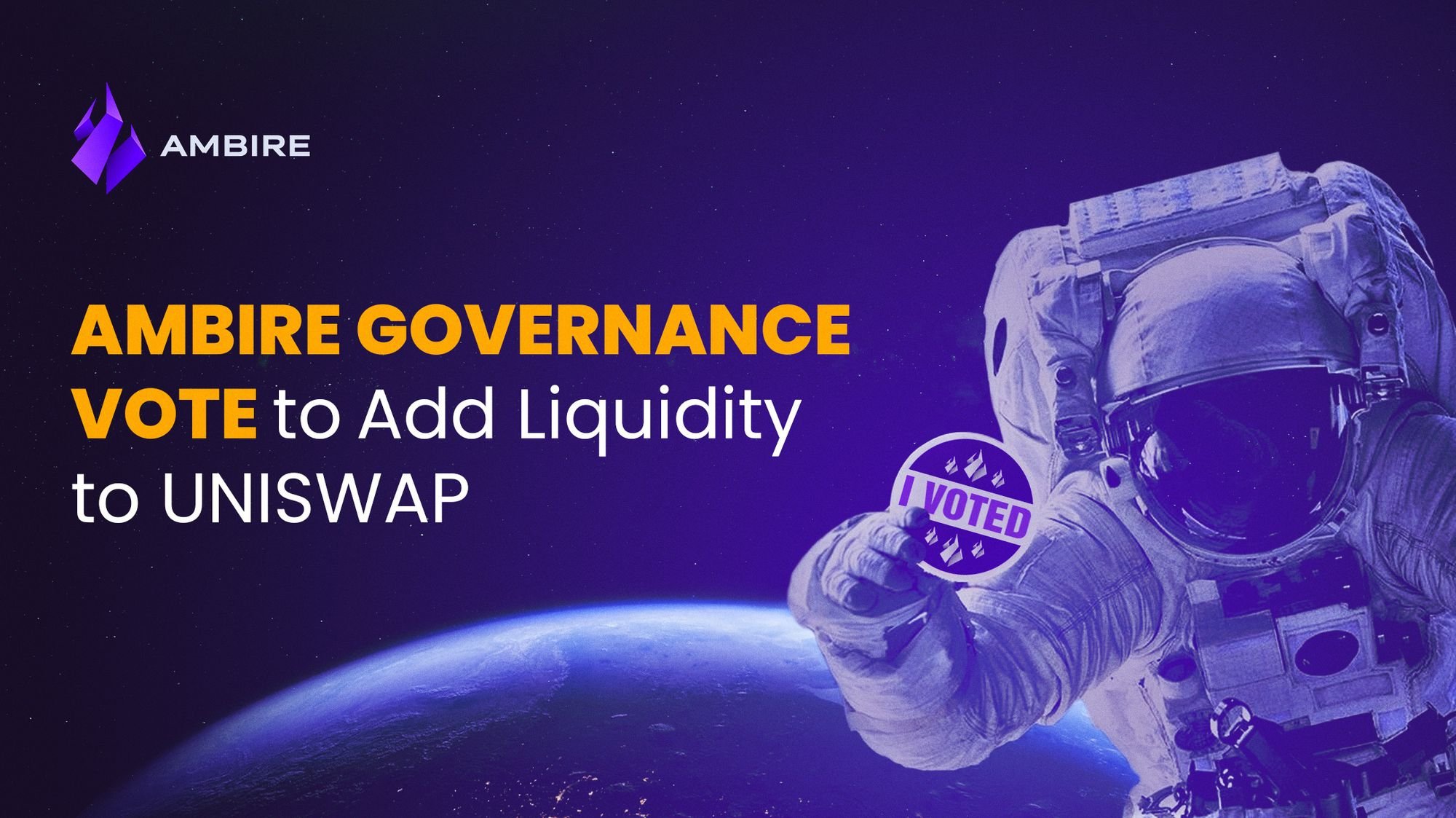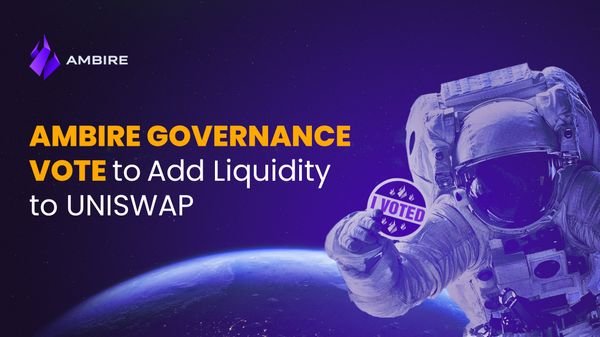 Ambire Wallet proposes governance vote to add deep liquidity to decentralized exchange Uniswap V3
🗳 Our second official Governance Vote for Ambire Wallet started yesterday at 14:39 (UTC) and will last until January 31, 2023. xWALLET holders will be deciding on the following proposal this time:
💡
Mint 20 million $WALLET tokens so that we can create a deep liquidity position on Uniswap V3.
What does this proposal mean?
As Ambire is progressively rolling out the WalletDAO in 2023, we want to make sure that the WALLET token is easily obtainable for everyone to take part in the Ambire governance. Right now, the WALLET token can be mostly bought or sold on Huobi, Sushiswap and Gate.io. However, none of those exchanges has a liquidity deep enough to sustain a favorable price and fullfil demand for the token, so we need to create another decentralized pool.
Uniswap V3 was chosen because it's the most capital-effective solution, allowing for least slippage with a relatively small amount of funds. Plus, it's the default DEX used in Ambire Wallet.
The liquidity will be added on Uniswap v3, on a broad price range (-60% from now to +500%) paired together with ~45ETH or an equivalent amount of USDC.
How can I vote?
You can vote if you are a xWALLET (staked WALLET) holder.
Anyone who owns $WALLET staking tokens has the right to cast their opinion in this governance vote. A snapshot for the vote is live at this link.
To cast your vote, all you need to do is connect a crypto-wallet where you have xWALLET tokens and choose your answer — it's a Yes/No choice, no rocket science.
☑️ What happens if the vote passes?
If the proposals are confirmed through voting, the tokens will be minted on 0x55e0839F06Ac19be1C42b032872C199Ace43A4Fa, which is also the Ambire Wallet address that will hold the liquidity NFT.
🙌 That's about it for now, if you have any questions, concerns or ideas for us — you know the drill: drop them in our Discord server or Telegram channels, or straight through a tweet.
We're counting on you to help us guide this, so make sure you take part and cast your vote accordingly 🤝
---
Interested in Ambire? Follow us: