We're Hiring
The AdEx team is growing and we are looking for a few bright people to join our team.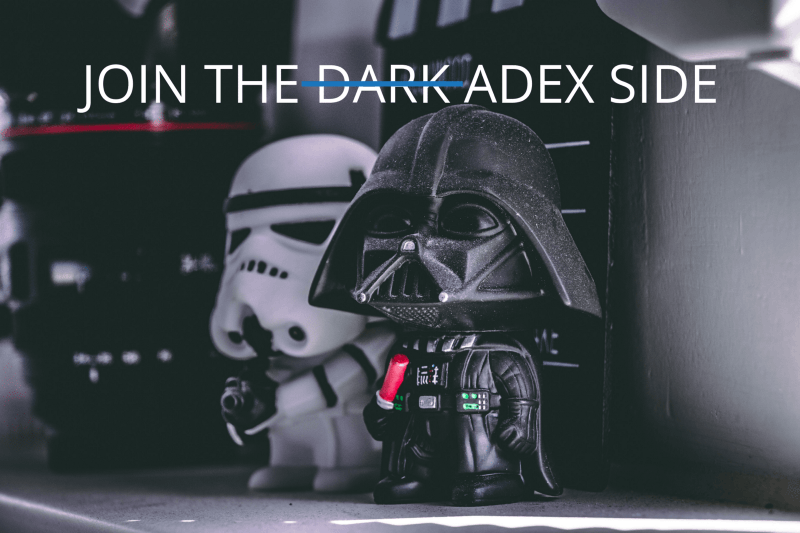 The AdEx team is growing and we are looking for a few bright people to join our team.
As we are making solid progress with the AdEx protocol and we entering the adoption and improvement phase of our roadmap, there is more and more to be done at our headquarters every day. Our team consists of a handful of talented, dedicated professionals but the truth is — we need more help.
This is why we are currently looking to grow our team by adding a few bright, focused go-getters.
This is who we need right now:
Rust engineer;
JS/React engineer;
QA specialist;
PR & communications specialist;
Business development specialist;
Events coordinator.
We are not posting detailed job postings for a simple reason: we're looking to hire the best people, not the people who best fit in a made-up description.
We are, however, looking for a certain set of qualities.
To join the AdEx team, you'll need to be willing to constantly learn and adapt to the requirements of the ever-changing blockchain environment. We will also expect you to be a hands-on professional who really gets things done. You'll need to believe in decentralization, and strive for a better, cleaner web that's free of malvertising and indecent advertising practices.
Background in marketing, blockchain and/or adtech will be beneficial. A strong sense of humor and desire to have fun at work is a must.
What's in it for you?
You'll get to work on an exciting project that is making waves. You'll join a group of quirky young people who are exceptionally good at what they do and enjoy every minute of building AdEx.
We offer flexible working hours and the possibility for a remote work, and we pay in fiat or crypto — whichever you prefer.
Refer a friend and get paid
You don't want to change your job right now but know someone who'd be perfect for the AdEx team? We'll pay for your contacts!
We have opened a bounty on The Bounties Network, where we'll pay 500 ADX tokens for every legit referral we receive.
---
The Department of Decentralization job board
You are looking for a new job but your profile doesn't match the positions we have open? You may want to check out the job board created by our friends at the Department of Decentralization. They've put a lot of work into it and have managed to collate a super comprehensive list of all of the blockchain companies that are currently hiring.
Feel free to spread the word about the job board — we know that there are a lot of layoffs happening right now, and we'll sleep better if we know that no capable specialist is jobless and/or homeless.
View all the job listings here: https://github.com/Department-of-Decentralization/Ecosystem-Job-Openings
---
Interested in Ambire? Follow us: