Token Upgrade Progress: Exchanges Support
After deploying the token contracts, we are pleased to announce the new ADX token is already supported by some exchanges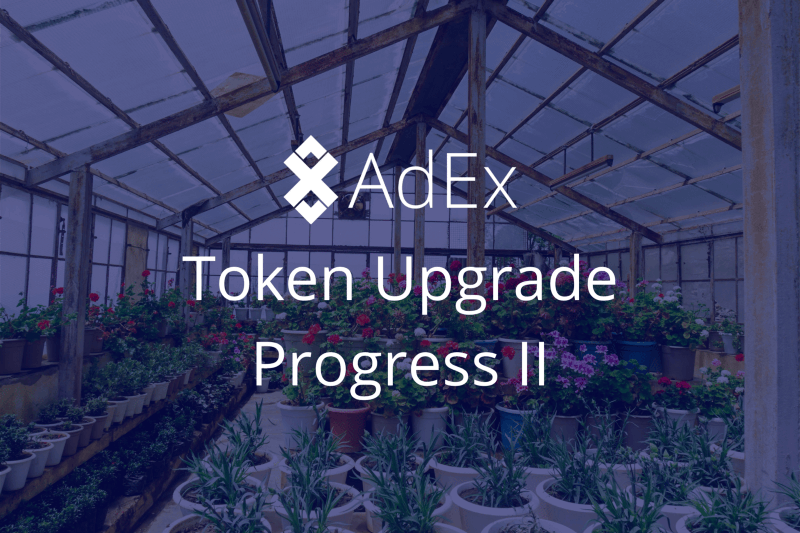 After deploying the token contracts, we are pleased to announce the new ADX token is already supported by some exchanges
After successfully auditing and deploying the token contracts, we are pleased to announce the new ADX token is already supported by some exchanges.
Supported exchanges
Work in progress
Expect updates regarding the ADX token upgrade from the following exchanges soon:
Binance
Huobi
Bittrex
HitBTC
How to keep your ADX safe
If you've withdrawn from Upbit, Uniswap, Mooniswap or 1inch recently, you will be holding the new ADX. Do not deposit this token to exchanges that do not support it yet.
Do not deposit the old token to Upbit.
Keep an eye for official announcements from exchanges and this blog.
If you hold ADX on your own wallet, you don't have to do anything for now. Once all big exchanges have implemented the new token, we will enable a swap tool on our staking portal which will allow you to upgrade in order to be able to deposit to exchanges.
Never send tokens to the token address (0x4470BB87d77b963A013DB939BE332f927f2b992e or 0xADE00C28244d5CE17D72E40330B1c318cD12B7c3) directly.
We're reminding everyone that if you stake ADX, your tokens are automatically upgraded.
How to find out whether I hold the new or the old token?
On Etherscan, the old token will show up with the name "AdEx", symbol ADX and token address 0x4470BB87d77b963A013DB939BE332f927f2b992e
On Etherscan, the new token will show up with the name "AdEx Network", symbol ADX and token address 0xADE00C28244d5CE17D72E40330B1c318cD12B7c3
---
Interested in Ambire? Follow us: