The Next Billion Summit
A day full of insights and ideas about crypto adoption
GET A FREE TICKET
Everyone in crypto dreams about the next billion users
...and yet, here we are, the same degens, geeky outliers and cyberpunks - living in our little bubble, using our own creations and making fun of "normies". This needs to change.
For Web3 to win, we need to really open to the world and democratize our innovative tech to everyone, your grandma included.

Ambire Wallet is starting the conversation at ETHDenver 2023 with "The Next Billion Summit": a one-day mini-conference gathering the forward-looking projects, the restless masterminds and the curious crowd. We will be sharing ideas, discussing visions and tackling problems before the real crypto adoption.
---
4 Talks, 1 Panel, 1 Workshop, 1 Billion Ideas
Join "The Next Billion Summit" for a day packed with insightful ideas about crypto adoption. The agenda:
Agenda
14:00 - 14:25 | Registration and networking
14:25 - 14:30 | Opening remarks
14:30 - 14:50 | Wallets from the future - Rob Edwards, Community Builder @Ambire
14:50 - 15:10  | Achieving Account Abstraction Today - Sasha Aldrick, DevRel @ Gelato
15:10 - 15:55  | Panel: What Web3 can learn from Web2 to onboard the next billion users
15:55 - 16:10  | Coffee Break
16: 10 - 16:40  | Workshop on Account Abstraction - Emil Stojnovski, Product Lead @Ambire
16:40 - 17:00   | Building a Web3 social network for Web2 users - Florian Glatz, Co-founder @Common Ground
17:00 - 17:20   |No one should have to care about blockchain! - Konrad Urban, Biz Nut @Peanut Protocol
---
Venue and Tickets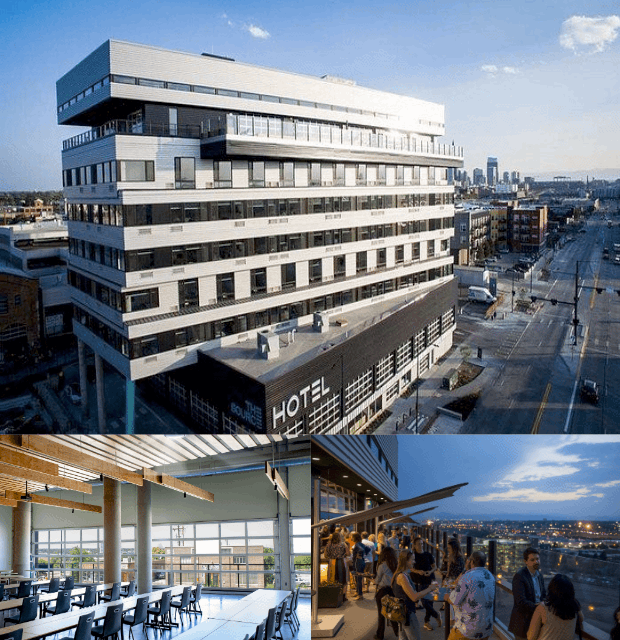 Located in the heart of Denver, close to the ETHDenver venue. Formerly home to an iron factory, The Source Hotel + Market Hall is a celebration of creativity in Denver's bustling River North Art District (RiNo) neighborhood.

---
There are only 150 tickets available
We would like to welcome as many of you as possible, but the capacity is capped at 150, so tickets distribution will be at "First come, first served" basis.
Make sure to follow Ambire on Twitter so you don't miss the chance to grab one.