The Ambire Blog RSS Feed Now Added to Crypto.com
Ambire Wallet's RSS feed is now part of Crypto.com, making it easier to stay updated with all the latest news and features.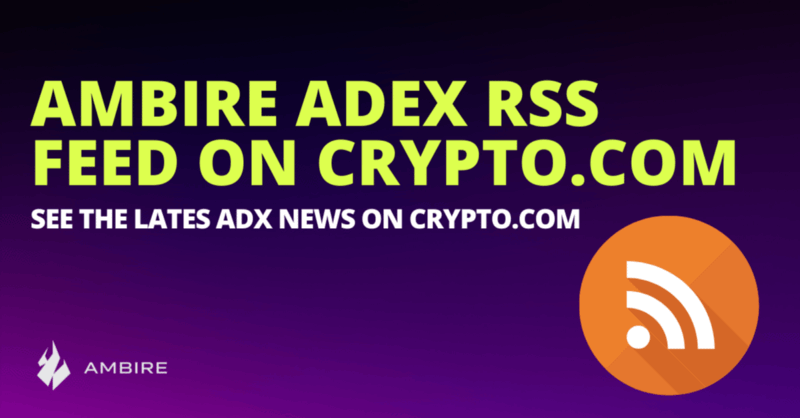 We are happy to inform you that the RSS feed of this blog has now been integrated within the ADX page on Crypto.com.
This is yet another channel where you can get news about our token and our products. Of course, you can also follow us on other social channels:
---
About Crypto.com
Founded in 2016, Crypto.com has grown into a fully-fledged and well-known international cryptocurrency hub in just a few short years. Its crypto ecosystem consists of the Crypto.com App, Crypto.com Exchange, Crypto.com DeFi Wallet, DeFi Swap, Crypto Earn, Crypto Credit, Price Page, NFT marketplace, Ethereum Gas Fees Tracker, and many other services. Crypto.com works with regulatory institutions all over the globe and aims to bring you the most convenient way to buy, sell, trade, and spend cryptocurrencies. The Crypto.com App allows users to buy over 100 top cryptocurrencies at true cost, to earn high interest on their crypto, to manage their Crypto.com Visa Cards, and to easily make crypto payments, along with many other rewarding features. The company's Crypto.com DeFi Wallet is non-custodial, so users can have full control of their private keys.
---
Interested in Ambire? Follow us: