'Smart Wallet' Series Explores Communities: Joanna Orlova (Near Protocol NYC) and Vanina Ivanova…
Understand the pivotal role of communities in shaping the crypto and blockchain landscape. A discussion featuring Joanna Orlova and Vanina Ivanova.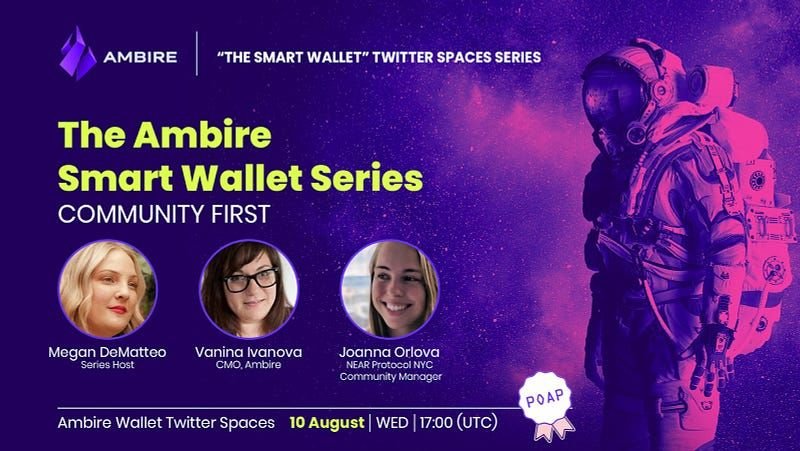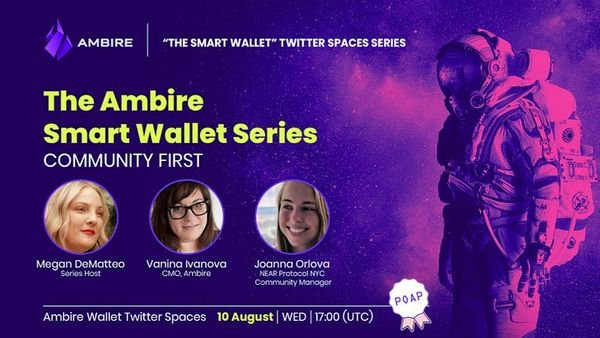 'Smart Wallet' Series Explores Communities: Joanna Orlova (Near Protocol NYC) and Vanina Ivanova (Ambire) Join Meg DeMatteo for a New Episode
4th Edition of Ambire's Twitter Spaces Focuses on People, Group, and Social Interactions in Our Smart Web3 Future
🏄 As we're getting ready to surf into another summer weekend, we wanted to leave you with a nice little teaser for next week — and for the new episode of the 'Smart Wallet' series that we're cookin' 🧑‍🍳
📅 Same time, same place: Wednesdays, 5 PM (UTC), on Ambire's Twitter page — just with a different topic.
As most of you already know, last Wednesday we navigated the subject of crypto adoption and the importance of UX in achieving this adoption. Captain Nemo (Daedalus, LobsterDAO) joined Ivo (Ambire CEO) and Meg, in a discussion that brought to light many insights and interesting views of our smart wallet future. If you didn't get a chance to listen to the 3rd episode live, you can play the recording right here.
Communities — Is there a Web3 future without them? 🤔
The 4th episode of Ambire's Smart Wallet Series will tackle the subject of communities — how they are formed, shaped, influenced, and more importantly — what role they will play in our smart, web3 future.
Joining host Megan DeMatteo will be our very own Vanina Ivanova, Ambire CMO, along with Joanna Orlova, Community Manager for Near Protocol NYC — that's right, an all-female roaster for this episode: #womenincrypto going strong 💪
📣 Joanna is a fresh voice in the crypto space — leading the New York chapter of Near Protocol's Community since April. Her background is mainly in business, data and analytics, while her involvement in social projects makes her a perfect match for this episode's discussion.
🎙On the other end of the mike we'll have Vanina, who is already a crypto veteran, active in the blockchain space for more than 6 years and leading Ambire efforts as our marketing steward. Her communication acumen spans over more than a decade, with experience in e-gaming, forex and online payments industries, among others.
So yeah, we've got the right ingredients for an episode that will keep you engaged and enticed, sliding through perspectives and voices that will surely bring a wide coverage of the subject ✅
Join us live and on Discord — our community is open to all 🗣
As usual, we're counting on your input and questions for the new episode — both live, during the event, but also pre- and post-event, on our Discord page.
Don't forget the small tradition that we established: listen for the secret phrase and make sure you also mint and claim your POAP for the new episode — We've got a nice little collection already in the making, and each episode will bring a new badge: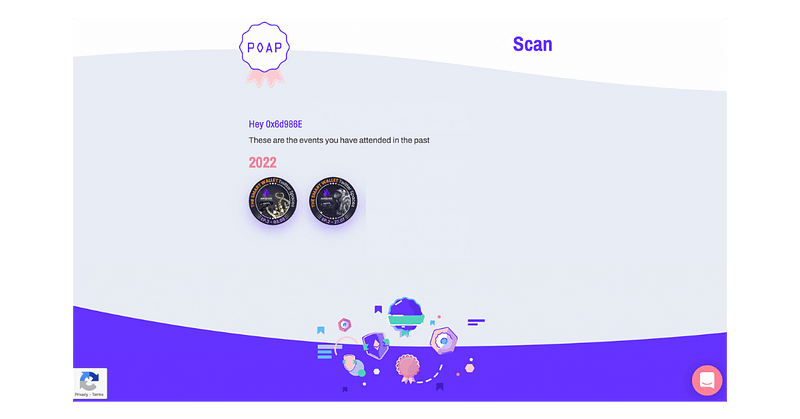 We've also got a bunch of surprises in store for those of you who are active and involved on our community pages, so make sure to join in on the fun and stay tuned for more details 😉
---
Interested in Ambire? Follow us: