Own your assets
You are probably worried, uncertain, or even angry. We at Ambire, however, are confident more than ever in the future of true decentralization and self-custody. Let us tell you why.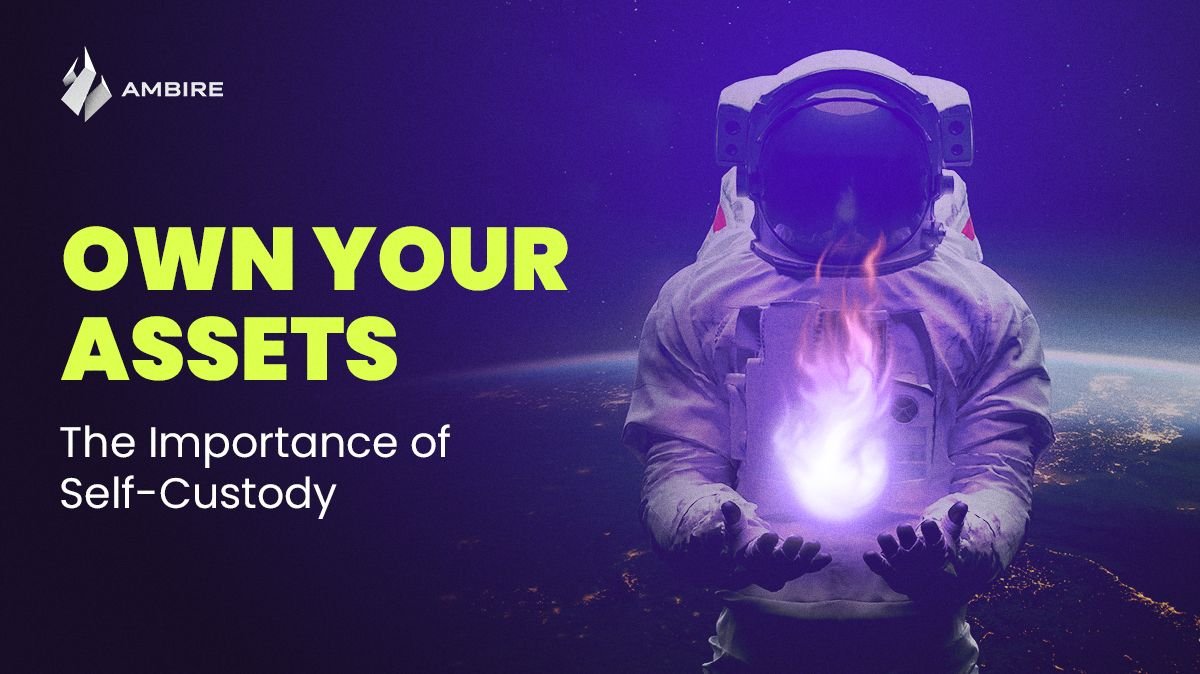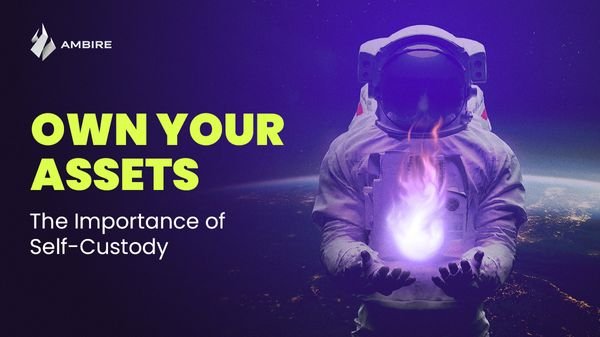 On the importance of self-custody in turbulent times and beyond
Last week was very tough for crypto - even for people who were not directly affected by FTX going under. At the moment you are probably worried, uncertain, even angry - and this is the normal human reaction to the events that unfolded, and to the market volatility that ensued as a response.
We at Ambire, however, are confident more than ever in the future of true decentralization, self-custody and the ownership economy. Let us tell you why.
What was the reason for the collapse of FTX and SBF
At this point you've probably read more than a lot on the SBF drama and how the FTX collapse unfolded last week, so let's skip the chronology of events and see what really caused the fiasco. Anyway, a TLDR:
Binance was an early investor in FTX in 2019.
FTX grew fast, so it became a competitor. Binance decided to part ways and cashed out $2B in FTX's FTT token.
A feud between Binance fouder CZ and FTX's Sam Bankman-Fried escalated in Binance publicly announcing plans to remove the FTT from their balance sheets (a.k.a. to dump).
This statement caused panic and triggered a wave of withdrawals from FTX.
FTX turned insolvent, withheld withdrawals and ultimately crashed and burned.
The instance that triggered FTX's speedy downturn may have been a tweet, but the underlying, core reason is super obvious: centralization of power. Digital assets worth billions were trusted to a single entity without an effective control mechanism.
This isn't a fail for crypto, but on the contrary - it's another proof how important it is:
To have verifiable trust "on chain" - protocols like Uniswap have public treasury addresses and all movements are monitored by the community and risk can be calculated and alarms set early;
To decentralize - DAOs are a good example of effective decentralisation in which investment decisions are publicly debated and voted;
To own your keys - unlike any other asset in the world, no one can take your crypto away if you own the private key to your address.
While CEXes are often a good start for people new to cryptocurrencies and are often perceived as the "safer" alternative to real self-custodial wallets, in reality they come with plenty of risks, all of them preventable by self-custody:
- "innocent" rehypothecation - investing user funds and putting collateral at risk
- Malicious abuse of customer funds
- Internal hacks - employees running off with the funds
- External hacks - employees getting compromised or vulnerabilities
- Technical glitches & issues: because a CEX keeps it's ledger in an internal database, any inconsistency of this internal database or bug can lead to accidental insolvency
- Government seizures
The importance of self-custody
Banks can easily freeze accounts and seize money. Governments can easily seize securities or property. But no one in the world can seize cryptocurrency on a decentralised public ledger. This is the most human-centric feature of cryptocurrency, setting it apart from any other asset class in the world.
We believe that everyone should own their money, and we created Ambire as the next step towards true and easy to manage self-custody:
No one can take away your funds from Ambire Wallet. No one.
Ambire is the first self-custodial wallet in which you can securely use email/password to authenticate, therefore you don't make any UX compromises compared to a CEX and also you don't have to learn seed phrase management.
With integrated dApps and WalletConnect, cross-chain bridges and multiple UX improvements, ultimately we are trying to let users manage their funds as easy as using a centralised exchange, while retaining self-custody
You can use a hardware wallet together with Ambire, which in combination offers the ability to trade your assets while they stay in cold storage.
Your funds are safe
There are currently more than $20 Million worth in user assets kept in Ambire wallets and only our users can access their funds.
With the recent collapse of centralised entities like FTX, Celsius, BlockFi and 3AC, we are committing even more to enabling self-custody to everyone and educating the public on its benefits.
Meanwhile, your funds are safe.

---
Interested in Ambire? Follow us: