NFTs at your fingertips: Ambire reviews on G2 bring limited-edition collectibles
Earn limited edition NFTs by leaving Ambire Wallet reviews on G2. The collectibles are not just digital art but also offer unique functionalities.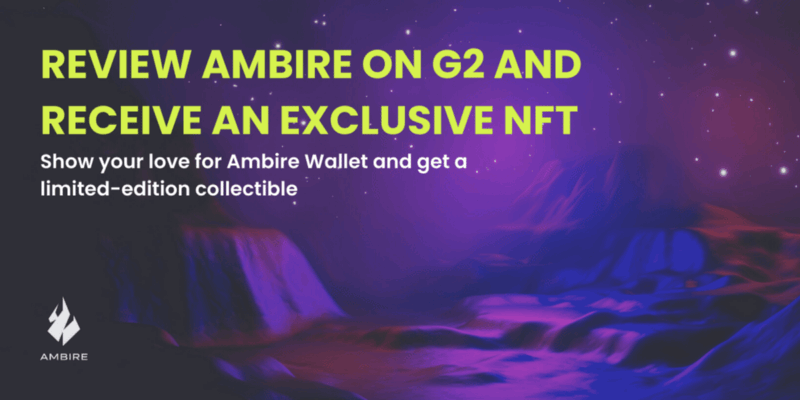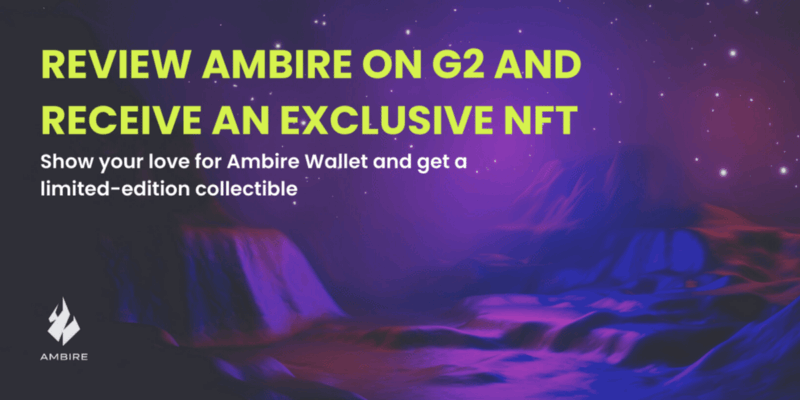 Share your honest opinion about Ambire Wallet and get an exclusive digital art piece
The G2 platform is one of our partners and right now they are holding a special promo. Limited-edition NFTs are up for grabs, all you need to do is review Ambire Wallet on G2.
See below how you can add a unique digital art piece to your portfolio.
Ambire User? That's All You Need to Get an NFT
For those of you not familiar with G2, this is one the largest and most trusted platforms for digital product reviews, worldwide. Reviewing Ambire on the G2 platform will bring you a special, limited-edition NFT.
The design of the NFTs is curated by G2 in collaboration with visual commerce company ThreeKit. There will be a total of 100 unique NFTs minted, and you can even personalize yours to create an avatar. The design of the digital collectibles is developed by artist Zach Flaman and features the G2 mongoose mascot Monty.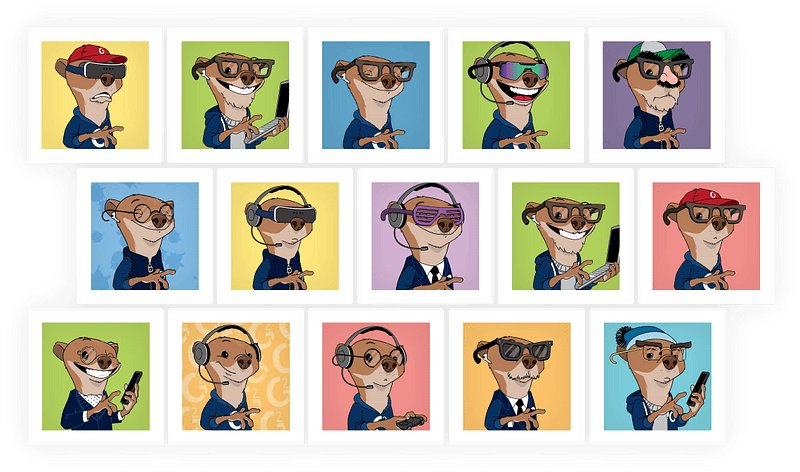 Ambire G2 Review Tutorial
To make it easier for you to go create a review and get the NFT, we've prepared a tutorial that will guide you step-by-step through the process 👇
The first prerequisite is of course having an account with Ambire Wallet. The email address you used to create your account should be the same you use to sign-up for a G2 account. Ideally, it should also be the email you made your LinkedIn profile with, as G2 has partnered-up with them and will automatically connect to your LinkedIn through the mail address.
You can sign-up for G2 here: use your real name, your Ambire address and make sure you validate your account with the code you receive via email.
Then, to review Ambire Wallet, go to this link. There, you should search for and choose the product: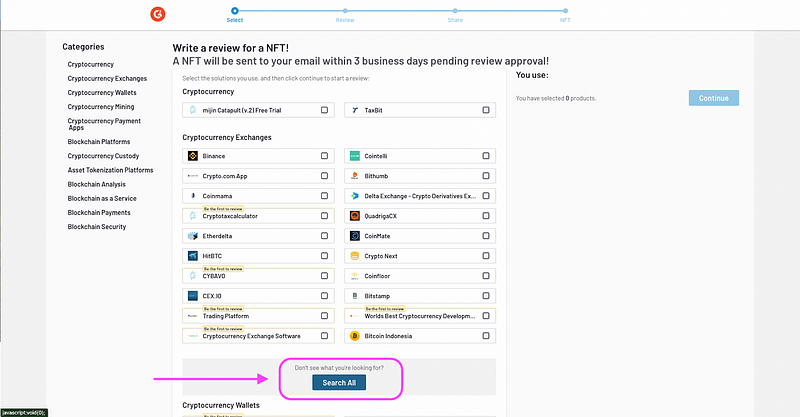 Just type 'ambire' and our products will appear, then check the box for Ambire Wallet: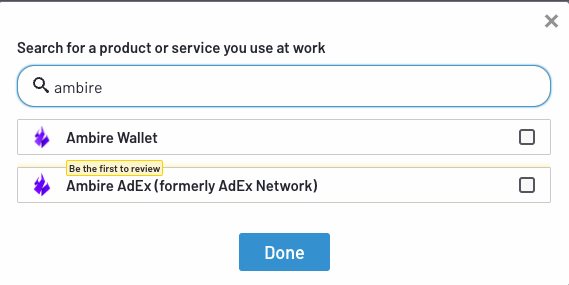 Confirm your choice and start reviewing: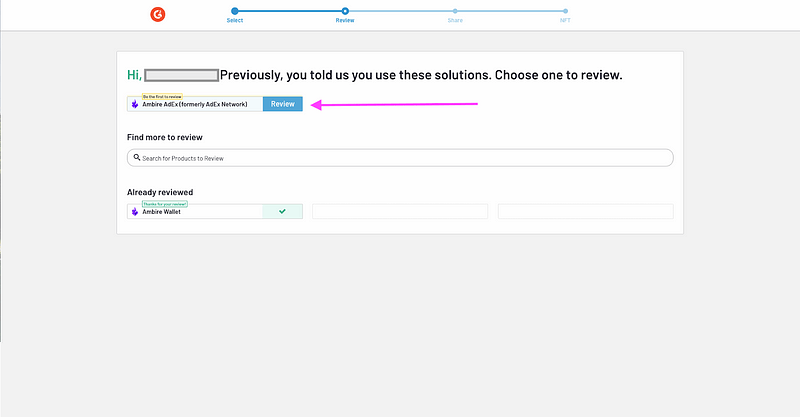 Detail your own experience with the product and ensure your review gets approved by also uploading a screenshot of your dashboard from the wallet or platform, depending on what you chose to review: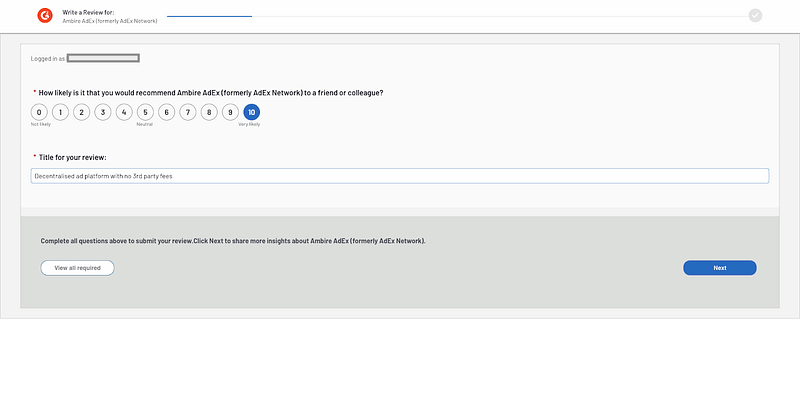 There will be multiple questions, however, it shouldn't take you more than 3 minutes or so to complete the form.
In the end, submit your review and wait for your NFT to be delivered to your inbox.
That's all — easy, right? If you have any problems or are unsure how to proceed with the review, just give us a shout on our Discord or directly on our Support Center. We'll help you sort things out quickly, so you can become a proud owner of a special Monty NFT.
---
Interested in Ambire? Follow us: