Ambire Update - January 2023
New features, community events, and other developments in January 2023 are shaping the future of Ambire Wallet.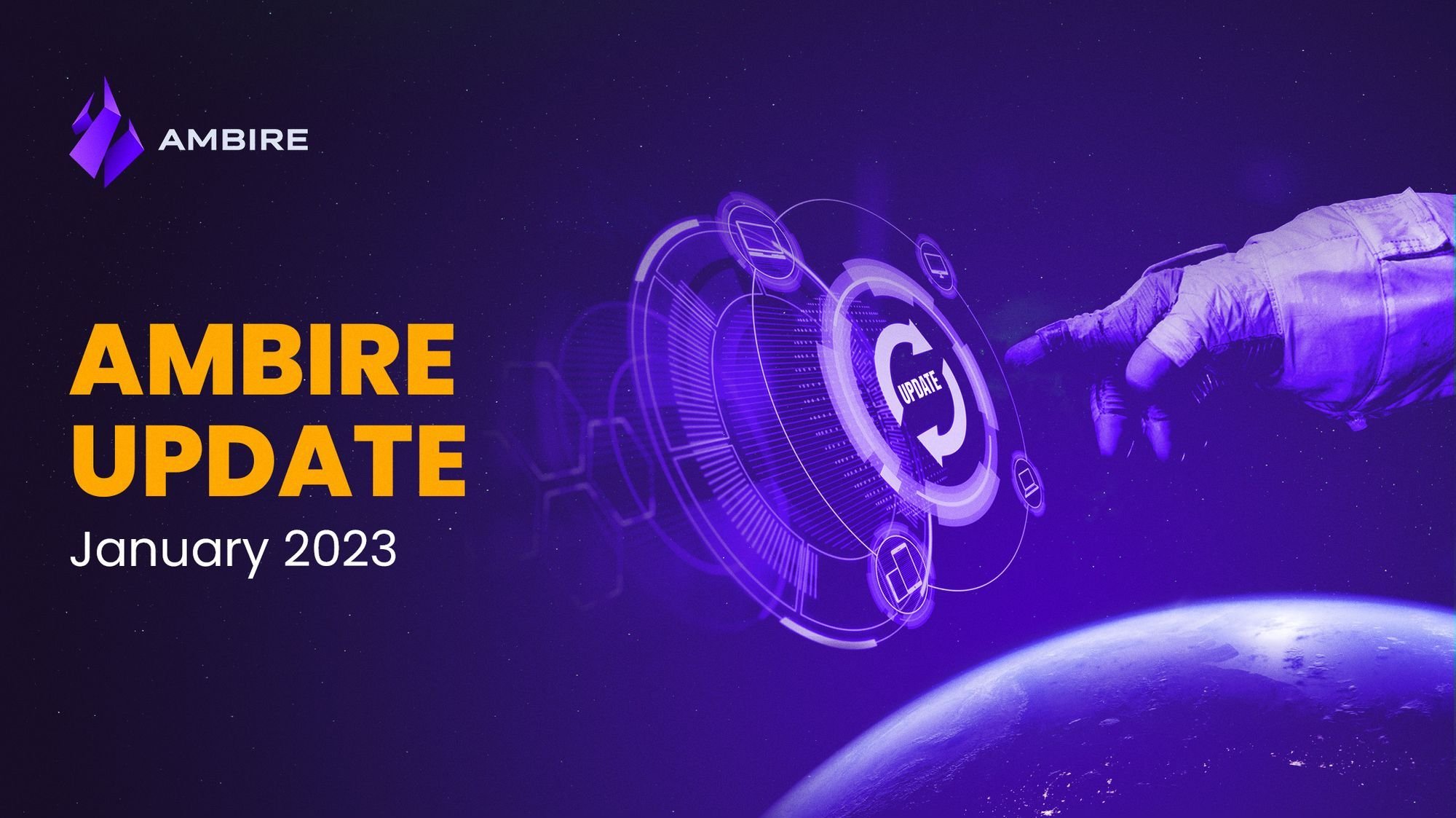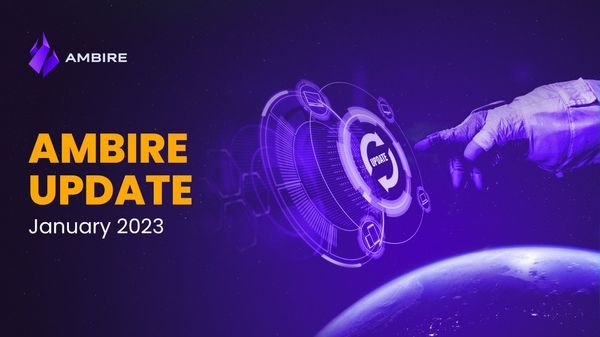 GM, here is a quick recap of everything we did in past few weeks.
Development
Transaction simulation and balances prediction across the entire wallet
We have rolled out a functionality that is a true game-changer in crypto wallet UX: Ambire now shows users how their wallet balance would update even before signing a transaction.
This new feature can be broken down into three major benefits for Ambire Wallet users.
Improved security: if you are interacting with malicious contracts that aim to drain your wallet, you will see the balance change before you have signed the transaction and you'll be able to prevent this by simply not signing.

It enables true batching of independent actions. Here is an example to see how it works in practice.
Say you need to make a payment in DAI but you only have USDC. You go to your Ambire Wallet and initiate a swap from USDC to DAI. As future balances are calculated, you will see the DAI appear there. You then initiate the DAI transfer, and sign the batch of actions.
In other words, you bundle the Uniswap token approval, the USDC to DAI swap and the DAI transfer within the same transaction - see it in practice here.  

Significantly better UX that is familiar from existing fintech apps: the default crypto experience is unnecessarily confusing (e.g. you send 100 USDT and your balance remains the same, while you wonder if you sent the money successfully or not). With Ambire, users can see their balances update as soon as they've initiated the transaction. User balances also update when they are about to receive funds - a feature no other crypto wallet offers.
New dashboard
We have upgraded our dashboard and it now updates balances much quicker; the wallet now works much smoother and the performance improvement is clearly noticeable, especially if you have multiple accounts within the same wallet.
In addition, we have redesigned it to include useful functionalities: tokens held by users are now displayed with their prices, and there is a neat actions button next to each asset.
Redesigned asset migration window
We have tweaked the asset migration window to make it even clearer to navigate and to make the experience of moving crypto from a signer wallet to Ambire as quick and easy as possible.
Marketing
ETHDenver & The Next Billion Summit
We have started preparing for ETHDenver - we will be attending and sponsoring the event. We will also host a mini-conference during the ETHDenver Buidl Week: The Next Billion Summit. The general topic of the mini-conference is adoption, and we are currently looking for sponsors and speakers. You can see the sponsorship prospectus here, don't hesitate to give us a shout if you'd like to participate.
We will also sponsor the WalletCon event that will happen during ETHDenver (the event is organized by WalletConnect).
CherryPick🍒 unconference
We had the pleasure to support and attend the CherryPick unconference organized by Daedalus in rural Serbia. Our devs had a chance to meet and mingle with members of the Balkan crypto community. Our product lead Emil made a presentation about Account Abstraction and talked about the Ambire approach towards AA. He also made a short demo of the wallet and different benefits of SCW.
Our team participated in different presentations and workshops like Web3 Gamification, PLG (Product-Led Growth), managing remote teams in Web3, MEV, DeFi automation, etc. They also partook in rakija drinking, Paper Hands game sessions and overall good fun.
YouMeme Meme contest
We teamed up with YouMeme to host a meme competition and bulk up on user-generated content.
The contest was rather successful - we received over 300 submissions and got the YouMeme user base engaged with the Ambire brand.
---
Don't use Ambire Wallet yet?
---
Interested in Ambire? Follow us: