How to use the AdEx Platform on multiple browsers or devices
A simple tutorial on downloading and uploading AdEx credentials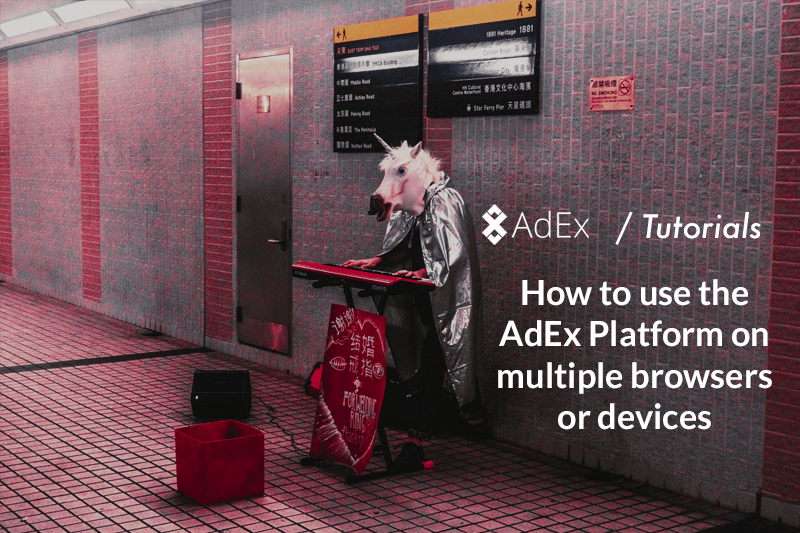 A simple tutorial on downloading and uploading AdEx credentials
In this series of short tips we will walk you through the AdEx platform to make sure you have all the information needed to take full advantage of it.
Naturally, when you open an account on an ad network you'll want to be able to access it from multiple devices or browsers. This is possible with AdEx too, but it works slightly different. For improved security we don't keep user data on our side, so everything about your account is stored in a file on your browser's storage. To log on different devices, you need to transfer this file. Let's do it step-by-step.
Step 1: Go to your AdEx Dashboard and click on Account.
Step 2: Next to your Grant wallet address, you'll see a download icon.
Step 3: Hit the icon and download the JSON file with your information on your device or on an external memory device (a flash drive, for example).
Step 4: If you want to login from another browser, just go to the Start Page and hit "Login". If you are on another device, make sure you've transferred the JSON file to that device.
Step 5: On the Login screen enter your username and your password. Upload the JSON file and hit "Check credentials".
Step 6: If everything is okay, you should see a message with information about identity. Click on the "Let's go" button to access your dashboard. Et voila!
You can repeat the procedure for as many devices or browsers as you want.
---
Interested in Ambire? Follow us: