How to integrate AdEx ads into Google Ad Manager
This is a tutorial for advertisers who want to have their AdeX ads visible into Google Ad Manager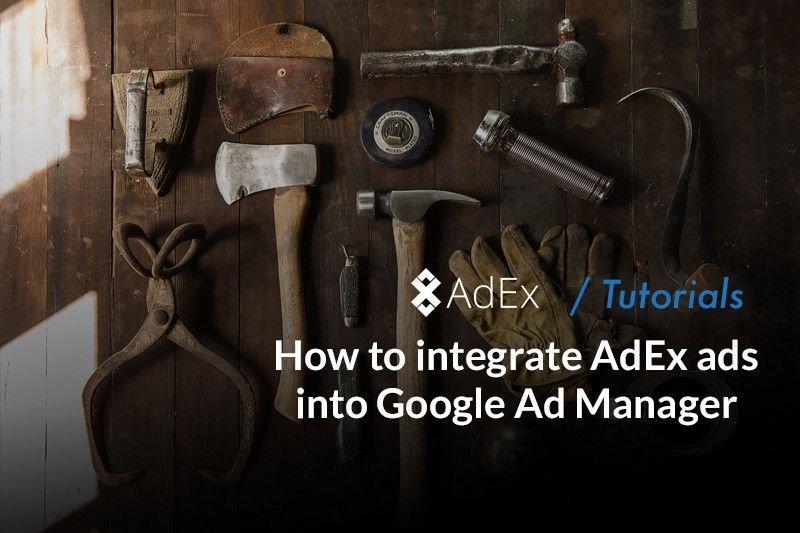 This is a tutorial for advertisers who want to have their AdEx ads visible into Google Ad Manager
Did you know that you can view AdEx demand in your Google Ad Manager? Yes, AdEx is that flexible and powerful!
For some of our larger publishers who are using Google Ad Manager(GAM) to run their inventory, we decided to introduce integration with AdEx and it is now live. So, how to integrate AdEx in GAM in few easy steps?
Register to AdEx Network as a publisher.
On your Dashboard, go to Account. On the Account screen you should see your Identity address. Copy it using the copy button.
3. Send us an email to [email protected] and let us know what sizes you'd like to begin with and what your identity address is.
4. We will create and send you HTML codes for GAM integration.
5. Go to the Ad Manager and create an advertiser: Admin -> Companies -> advertisers -> New company, add "AdEx"
6. Now it's time to add the HTML code we sent you, following this tutorial:
Click Delivery -> Creatives -> Add creatives.
Begin typing to search for the advertiser whose creative you're adding. Each creative is associated with one advertiser.
When you've found the right advertiser, in this case AdEx, click Continue.
Click Third-party.
Enter the name for your creative.
Select to add a code snippet for standard ads
Paste the HTML into the Code snippet field.
You don't need to insert the macros, since the HTML we give you will already have them
Now you're free to ad the creative to a Line Item/Order.
---
Interested in Ambire? Follow us: