Get a 50 DAI Advertising Account with AdEx Network and ChangeNOW
We have teamed up with ChangeNOW to offer you an exciting promoiton.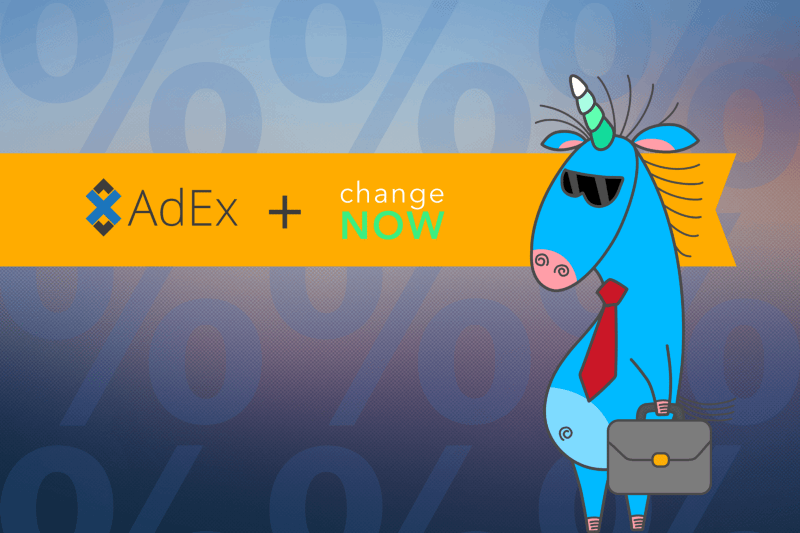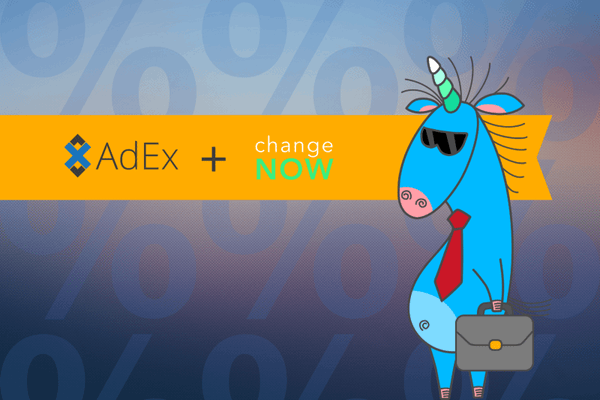 Owners of crypto projects now have the chance to receive 50 DAI to advertise on AdEx Network. We have launched a boost program together with ChangeNOW: the first 5 projects to complete a few easy steps will all get free advertising accounts.
Here's what you have to do:
Install ChangeNOW Partnership Program tools on your website (the different ways to do so are listed here);
Ensure at least one transaction was made using the tool you installed;
Fill the application form.
If you are amongst the first five projects to successfully complete all steps, you will receive a 50 DAI advertising budget on AdEx Network to promote your project!
Why AdEx Network?
AdEx Network is an open-source, transparent, and fraud-reducing alternative to traditional ad networks. We connect advertisers and publishers directly and offer real-time tracking and reporting directly accessible to each advertiser removing the need for intermediaries. And no intermediaries means minimized fees and absolutely no commissions.
Over 2,500 advertisers and publishers have already signed up and more than 70 million impressions are served monthly.
Best of all, we are able to achieve results while preserving end user privacy — we simply do not collect any data at all thanks to the use of contextual targeting.
We also empower a free and self-governed ad market with no centralised restrictions on what can and can't be advertised.
Read on our blog how AdEx Network helped NordVPN to reach sales resulting in a ROI of 238.9% within 24 hours of launching their first campaign with us!
What is ChangeNOW?
ChangeNOW is a non-custodial service created for simple and fast cryptocurrency exchanges. It has more than 170 coins available for exchange and does not hold any limits. The fiat option is also available — you can buy cryptocurrency with Visa or MasterCard through their third-party partners. Learn more about ChangeNOW here. Their Partnership Program is a way for you to earn more money by integrating ChangeNOW tools to your website, service, or social media.
---
Interested in Ambire? Follow us: