Web3 on Fire: Decentralized Media and Podcasts
Explore the intricacies of decentralized media with insights from Diana Chen, founder of Rehash. This episode sheds light on the evolving landscape of Web3, from the role of podcasts to the importance of community.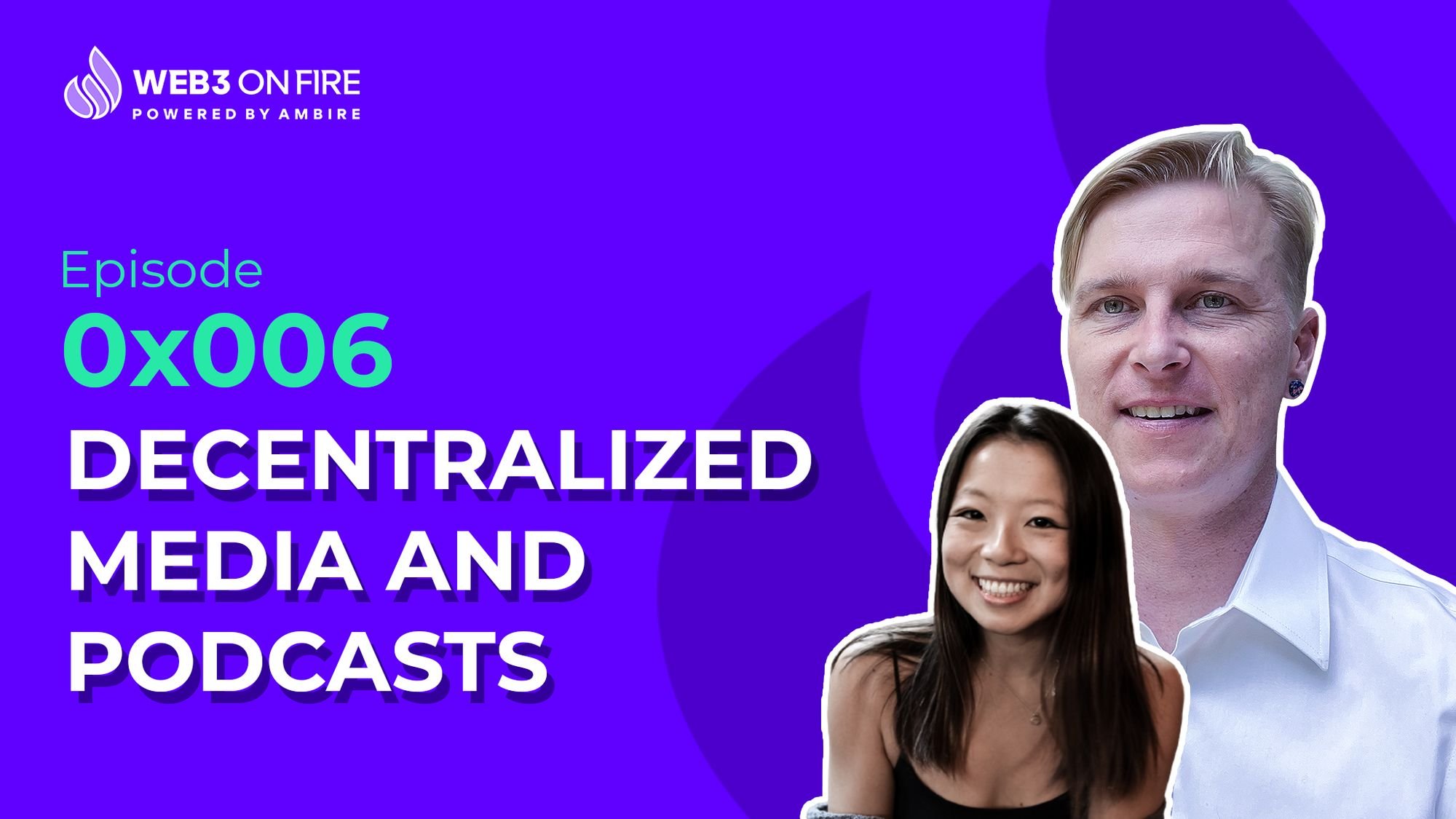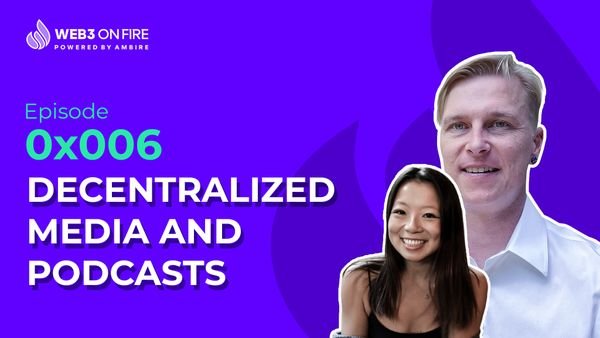 In the sixth episode of Web3 on Fire, our host, Rob Edwards, had the pleasure of speaking with Diana Chen, the founder and host of Rehash, a Web3 Podcast. The conversation was a deep dive into the world of decentralized media, the role of podcasts, and much more.
Listen to the episode below:
Introduction to Diana Chen and Rehash
Diana Chen is not just a podcast host; she's a visionary in the Web3 space. Her podcast, Rehash, serves as a platform for discussing various aspects of decentralized technologies, from blockchain to NFTs and beyond.
Motivation for Starting a Podcast
Diana was motivated to start her podcast by her passion for the Web3 space and the desire to educate others. She saw a gap in the market for a podcast that could serve as an educational platform for those interested in decentralized technologies.
The Importance of Decentralized Media
Diana and Rob delved into why decentralized media is crucial in today's world. Unlike traditional media, which is often controlled by a few corporations, decentralized media allows for a more democratic distribution of information, making it an essential tool in combating misinformation.
Challenges in Web3
The Web3 space is not without its challenges. Diana pointed out that the rapidly evolving nature of the technology can be overwhelming. However, this also presents an opportunity for those willing to learn and adapt.
Role of Podcasts in Web3
Podcasts have a unique role to play in the Web3 ecosystem. They serve as an educational and informational medium, allowing deep dives into complex topics. Diana believes that as the Web3 space matures, the need for high-quality podcasts will only grow.
Community Engagement
One of the standout points of the conversation was the importance of community in the Web3 space. Diana emphasized that the decentralized nature of Web3 allows for more authentic conversations and a wider range of perspectives, something often lacking in traditional media.
Future of Web3 and Podcasting
Both Rob and Diana are optimistic about the future of Web3 and podcasting. They believe that as more people become educated about the benefits of decentralization, the demand for quality content will increase, making podcasts an ideal platform for meeting this need.
Advice for Newcomers
Diana had some sage advice for those new to the Web3 space or considering starting their own podcast: Start with a clear vision, understand your target audience, and, most importantly, be authentic.
Conclusion and Closing Remarks
The conversation between Rob and Diana provided valuable insights into the world of decentralized media and podcasts. As we move towards a more decentralized future, the role of community-driven platforms like podcasts will become increasingly important. The challenges are many, but the opportunities are boundless, making this an exciting time to be involved in the Web3 space.
Don't miss out on future episodes of Web3 on Fire. Stay updated by subscribing to us on the streaming service of your choice, be it Google Podcast, Apple Podcasts, Spotify, or Podchaser. For more details, visit our dedicated Podbean page.
​​Interested in Ambire? Follow us:
Discord | Twitter | Reddit | GitHub | Telegram | Facebook