Charity NFT Auction, ADX Token Burn & A $6,000 Prize
On 15 September 50 unique AdEx NFTs will be sold at auction and a third of the proceeds will go towards charity.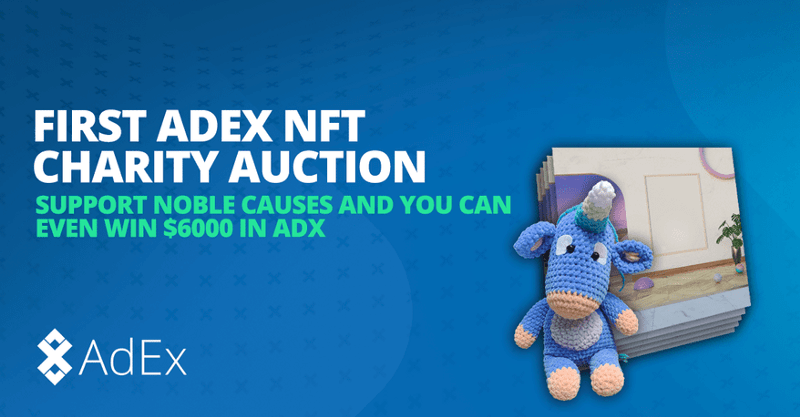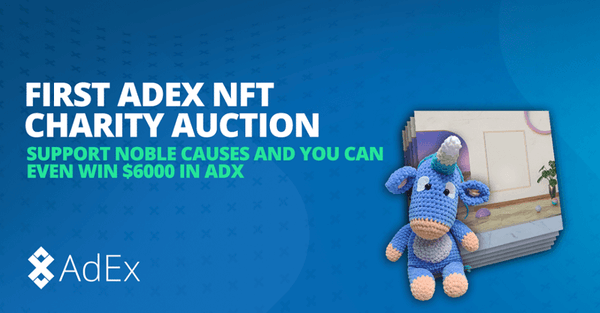 On 15 September 50 unique AdEx NFTs will be sold at auction and a third of the proceeds will go towards charity — as a socially responsible company, we love giving back and we've picked worthy causes to receive our donation.
The NFTs
We are auctioning 50 unique AdEx-themed digital artworks. Each digital image corresponds to a physical object: a hand-knitted toy of our mascot, Eddie the Moonicorn. Auction winners will have a choice of either only keeping the digital art, or providing a postal address or a PO box so that we can mail them the actual toy in addition to the digital image.
The toys have been hand-made with the help of Ole-Male, an NGO that supports parents of special-needs children. We'll tell you more about them soon.
The digital artworks representing each of the 50 toys have been created by Todor Lichev — a young digital artist and NFT creator who has generously agreed to collaborate with us on this project and help us spread the good.
The Auction
The auction will be split in two. At first, we will offer 40 NFTs on Ethereum. The auction will happen at https://nft.adex.network/.
The starting price of each item will be 0.3 ETH and you will have 10 days to bid on each NFT. The highest price for each item will win the auction.
The proceeds will be spent as follows:
30% will be donated to charity
30% will be used to buy back ADX, which will then be burnt
40% will be kept by the team for marketing and development
We will share a blogpost about the auction mechanics in the next few days.
ADX Burn
As we mentioned earlier, one third of the money from the NFT sales will be used for ADX buybacks.
These tokens will then be burnt in order to contribute to the price stability of the token, as well as to increase the ADX scarcity.
As burning tokens is based on the supply and demand theory, it is a good instrument for managing deflationary mechanisms, which we use together with buybacks.
The Easter Egg
We want to encourage as many people as possible to participate in the NFT auction and place bids on the Eddie the Moonicorn images and toys. After all, the auction will be charity-driven so we want to ensure that we raise as much money as possible for the charities we have selected.
This is why we have a special treat for all participants: there will be an Easter egg hidden in the metadata of one of the NFTs. The person who buys that particular item will receive $6,000 worth of ADX tokens!
Which NFT will hold the prize? We don't know. You have to bid and see if you're a winner!
Excited? So are we! Keep an eye on this blog and our social media channels as we'll be releasing more details about the NFT auction in the coming days.
---
Interested in Ambire? Follow us: