Web3 on Fire: Balancing Collaborative Decentralized Work with Community
From the intricacies of neuroscience to the dynamic world of crypto, Joey DeBruin's story is a testament to innovation's boundless reach. This Web3 on Fire episode unveils the intersections of academia, tech, and decentralized platforms, painting a vivid picture of the future.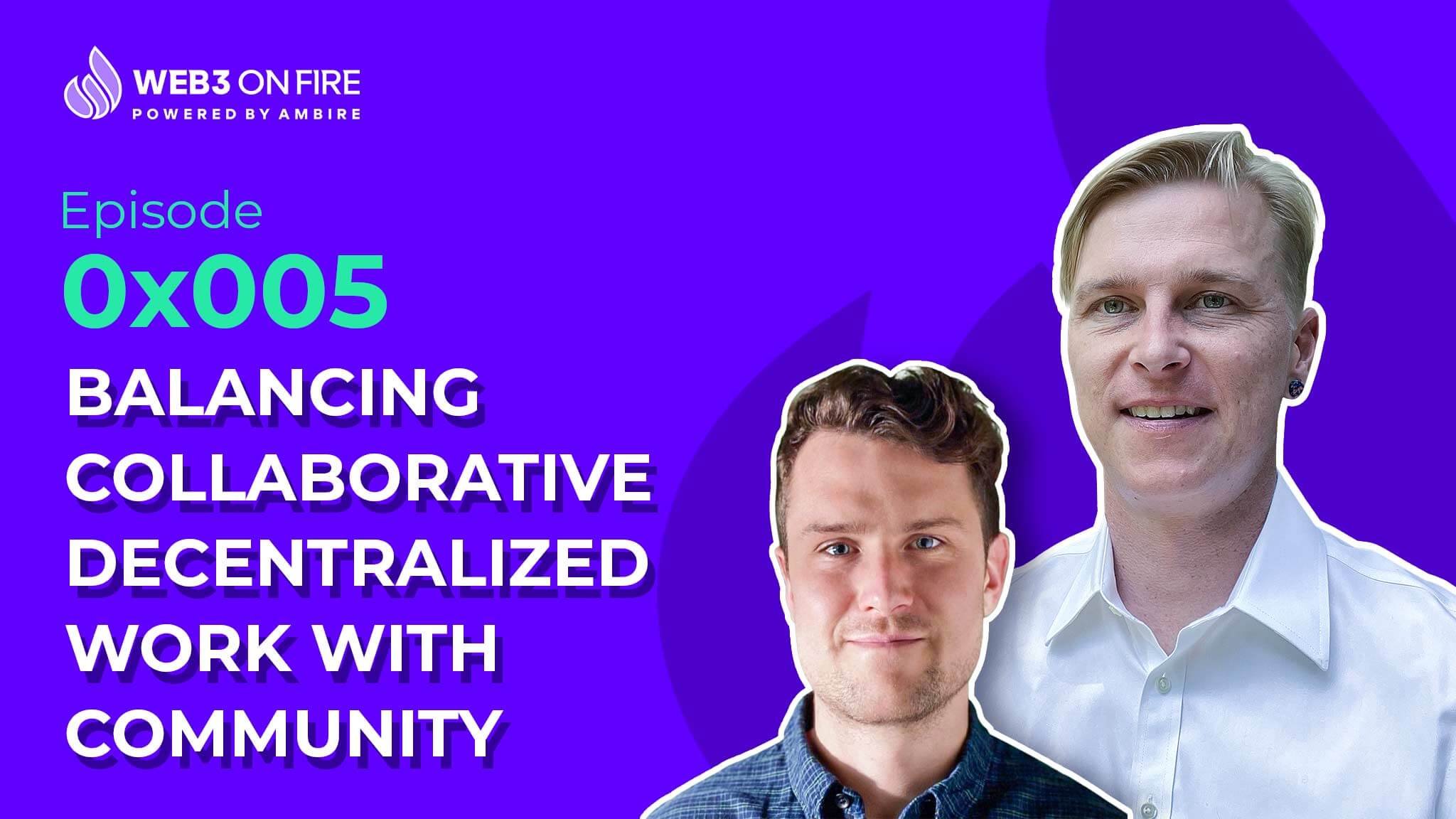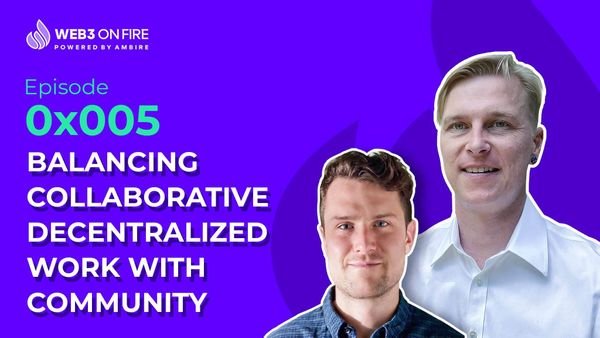 In the fifth episode of the "Web3 on Fire" podcast, host Rob Edwards sits down with Joey DeBruin, the founder of Backdrop, a decentralized professional network. The conversation delves into Joey's journey into the tech and crypto world, the vision behind Backdrop, and the future of decentralized professional networking.
Listen to the episode here:
DeBruin's Journey into Tech and Crypto
Joey's entry into the tech world is a tale of passion and curiosity. With a background in neuroscience, he initially ventured into academic labs post-graduation. However, he soon found himself drawn to the tech startup world, escaping the bureaucratic nature of science. His roles in tech, especially as a growth specialist, allowed him to experiment and innovate rapidly.
His journey took him to various tech companies, including Feastly, a marketplace for pop-up chefs. His passion for cooking even led him to host a pop-up restaurant. After Feastly, he joined ResearchGate, a platform he describes as the "LinkedIn of academia." While working on tools for scientists, Joey delved deep into the crypto world, seeing parallels between ResearchGate and Backdrop.
Backdrop: Envisioning an Open Work Graph
Backdrop's mission is to create an open professional graph, a platform on which people can build other innovative products. Joey and his team believe that if platforms like LinkedIn were more open with their data, it would lead to more innovative products. For instance, an email client could show mutual connections when someone sends a cold email, enhancing the chances of engagement.
While the vision is to have all data on-chain, Joey acknowledges that this is a long-term goal, and the journey involves continuous iteration and refinement.
The Future of Open Work Graph and Backdrop
Backdrop aims to be the bridge between traditional social platforms and the decentralized world. While platforms like Twitter have their merits, Joey believes there's potential for an open version that developers can build upon. The focus is on fostering genuine connections, collaborations, and progress in a decentralized environment.
However, building such platforms isn't without challenges. Authenticity is paramount, and Joey emphasizes the need to prevent performative behavior, a challenge even platforms like LinkedIn face.
100 Builders: Fostering Innovation and Collaboration
Backdrop is set to launch 100 Builders, a unique four-week program designed to help builders progress on their projects. Drawing inspiration from hackathons and accelerators, this initiative is asynchronous, allowing participants to work at their own pace. The culmination will see participants showcasing their progress, with opportunities to win exciting prizes.
Closing Thoughts
The conversation between Rob Edwards and Joey DeBruin offers a glimpse into the future of decentralized professional networking. As the digital world continues to evolve, platforms like Backdrop are at the forefront, championing a more open, collaborative, and innovative approach to professional networking. The future, as they say, is decentralized.
Keep an eye out for upcoming episodes of "Web3 on Fire". Ensure you're always in the loop by subscribing on your favorite streaming platform, whether that's Google Podcast, Apple Podcasts, Spotify, or Podchaser. Check out the podcast's dedicated page on Podbean. If you prefer video, subscribe to our YouTube channel, and hit the notification bell so you never miss new content.
---
​​Interested in Ambire? Follow us:
Discord | Twitter | Reddit | GitHub | Telegram | Facebook