2023 Kicks-off with Fun and Prizes: Join the Ambire Tournament on YouMeme
Ambire and YouMeme team up for a creativity contest that rewards your wittiest memes with crypto prizes. Get ready for fun and rewards in 2023!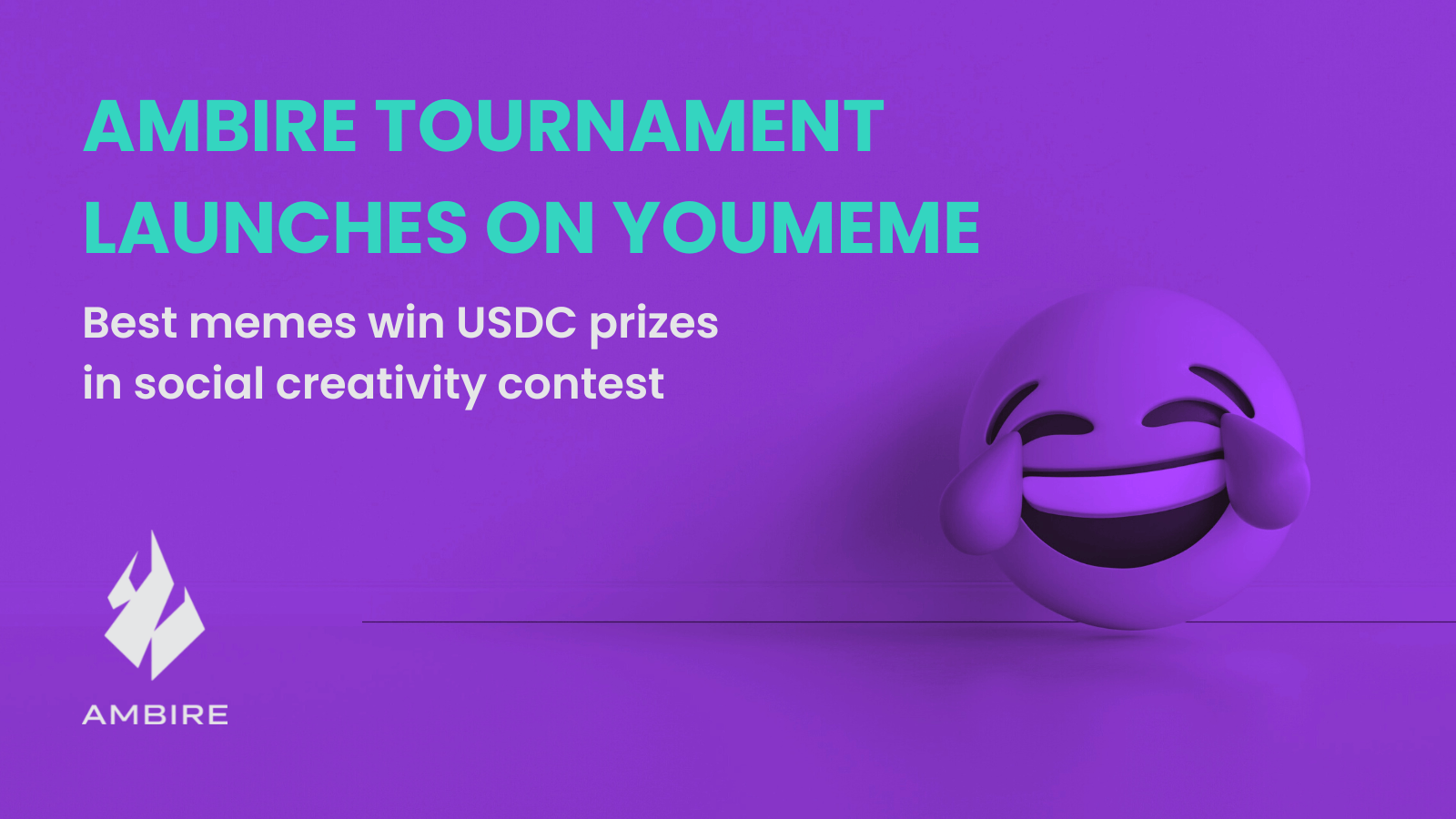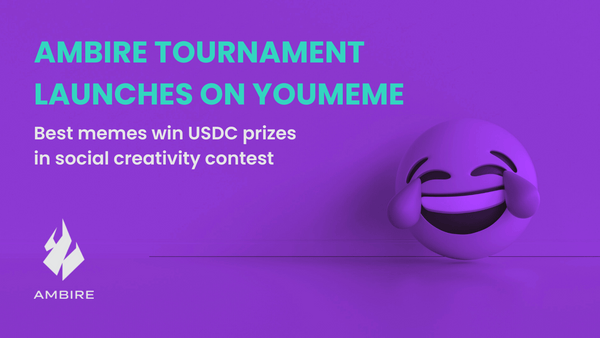 GM, Ambire people 🌈

2023 is here and off to an energetic start: we've got fresh new projects and collabs already in the pipeline, so join us in the flow 🏂
First-up,  a fun contest to kick-off the new year — we teamed-up with YouMeme to bring you smiles and crypto prizes.
Let's see what it's about 👇
Ladies and Gentlemen, Start Your Memes
Beginning tomorrow, January 10th, Ambire and YouMeme are hosting an interactive creativity contest. The challenge will last for 6 days, until January 15th 2023.
In short: you show us your wittiest memes and we'll reward you with crypto assets, straight in your Ambire Wallet. Simple, right?
The theme for your meme production is simple: crypto wallets (but keep in mind that Ambire is a smart contract wallet 😉).  Best memes top will be decided by the organizers, Ambire and YouMeme, who will be on the lookout for those that stand out as both smart and funny.
YouMeme, I meme, everyone memes
YouMeme is a social network for people who enjoys creating, browsing and sharing memes. It's a place for fun, imagination and inspiration, where we can all enjoy a good crypto-laugh.
Launched in 2022,  it's already seeing good traction with close to 100K users posting and enjoying the new form of socializing. Our CMO coined it as "9gag meets Twitter",  what do you think of it? Let us know through… a meme 🙃
🏆 Winners & Prizes 💸
The winners of the Ambire Tournament on YouMeme will be rewarded with a 300 USDC stablecoin prize pool, which will be split between the top 3 ranking submissions: 🥇 150 USDC 🥈 100 USDC 🥉 50 USDC.
Only 4 steps are required to participate:
Create a funny meme about crypto wallets and Ambire
Create an account/login with YouMeme and submit your meme on the official tournament page
Follow Ambire Wallet on Twitter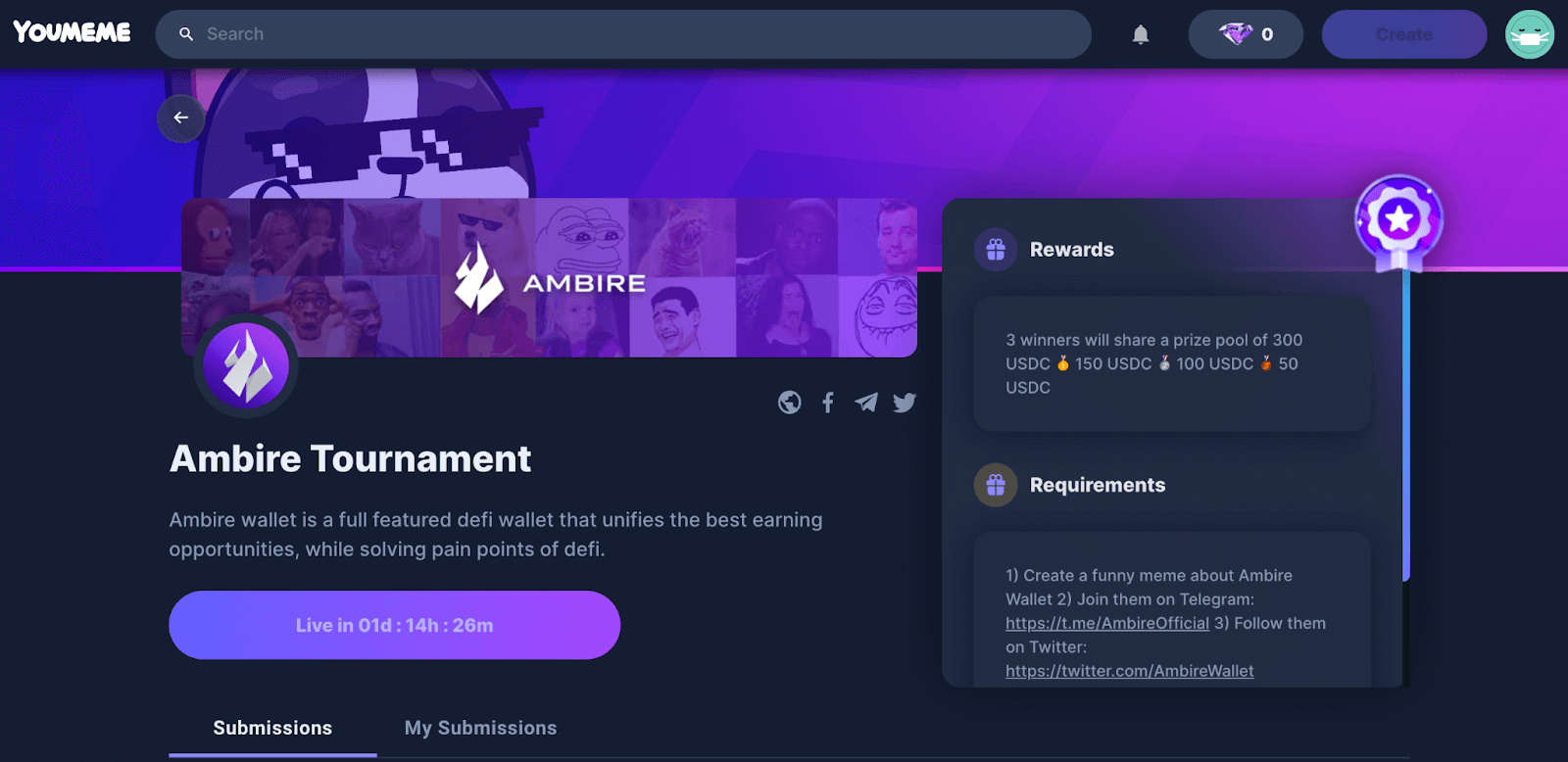 Rules and details for the contest will be available on the YouMeme website, but you can drop your thoughts and ideas in our Discord server and get some inspo there too.
Ready to start memeing? Let's go 🚀
---
Interested in Ambire? Follow us: