Ambire to host "The Next Billion Summit" at ETHDenver 2023
Be part of Ambire Wallet's "The Next Billion Summit" at ETHDenver 2023, where industry experts discuss visions and tackle problems for real crypto adoption.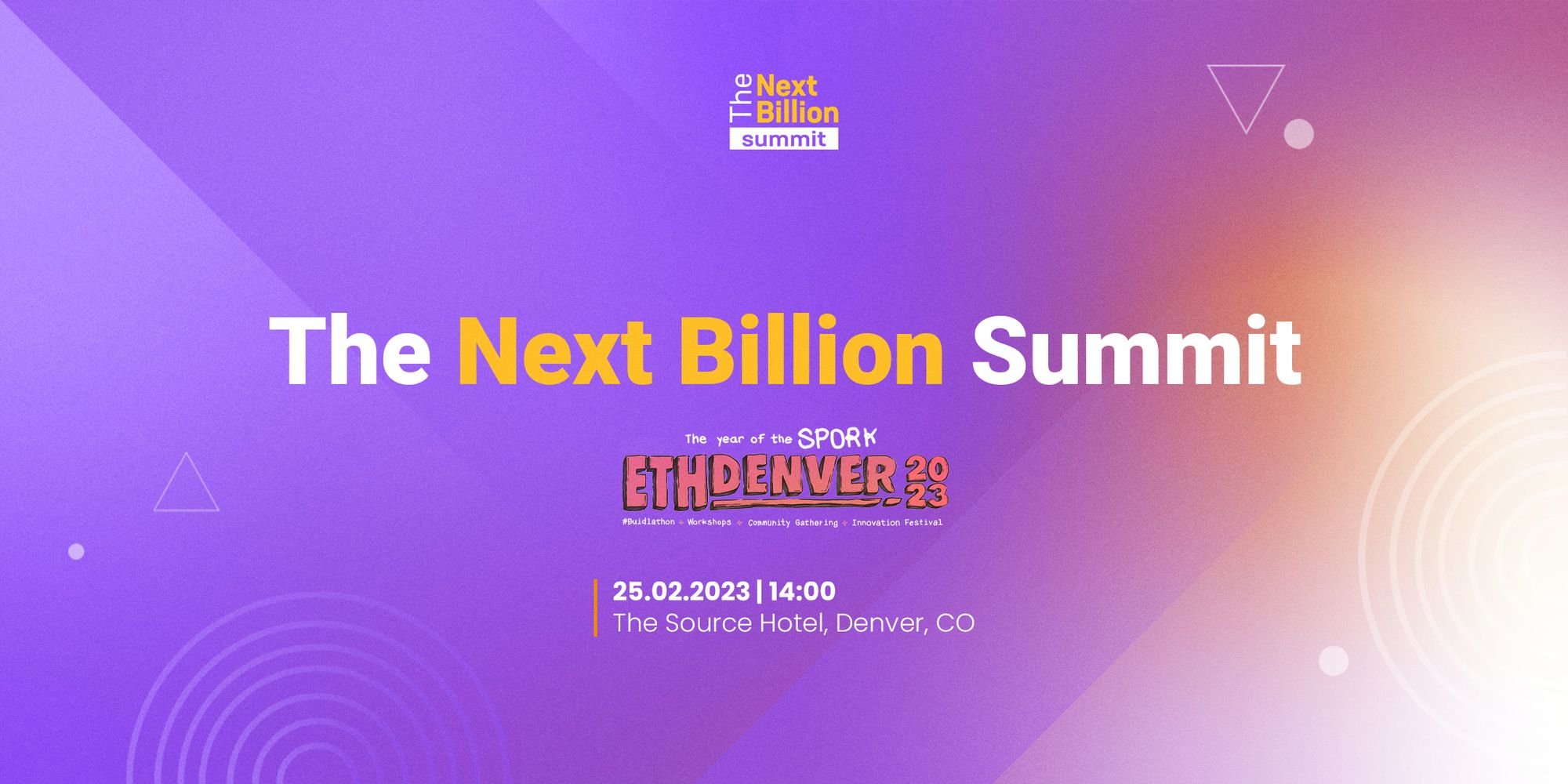 Join Ambire Wallet for an afternoon full of ideas and inspiration about crypto adoption
Everyone in crypto dreams about the next billion users
...and yet, here we are, the same degens, geeky outliers, and cyberpunks - living in our little bubble, using our own creations and making fun of "normies". This needs to change.
For Web3 to win, we need to really open to the world and democratize our innovative tech to everyone, your grandma included.
We decided to start the conversation at ETHDenver 2023 with "The Next Billion Summit": a one-day mini-conference gathering the forward-looking projects, the restless masterminds and the curious crowd. We will be sharing ideas, discussing visions, and tackling problems before the real crypto adoption.
The Summit
The Next Billion Summit is part of our ETHDenver campaign this year. ETHDenver has grown to become probably the most important Ethereum conference in the US, expecting more than 10,000 attendees this year. Ambire Wallet is on the sponsors list and we will be having a booth where attendees will meet the Ambire team, talk self-custody and wallets and, of course, grab the coolest(Proclaimed by conference visitors) swag.
As we had some very successful event campaigns last year, we decided to take it further this time and organize a meetup ourselves. We chose the topic easily - Ambire Wallet is the wallet that speaks human, so wider adoption is in our core values.
"The Next Billion Summit" will be packed with insightful ideas about crypto adoption by industry experts. The agenda consists of 4 keynotes, 1 panel, and 1 workshop.
There are still two keynotes available, so if you can apply for a speaker as well.
Venue and Tickets
Located in the heart of Denver, close to the ETHDenver venue. Formerly home to an iron factory, The Source Hotel + Market Hall is a celebration of creativity in Denver's bustling River North Art District (RiNo) neighborhood.
There are only 150 FREE tickets available. How to get one?
We would like to welcome as many of you as possible, but the capacity is capped at 150, so ticket distribution will be on a "First come, first served" basis through our Eventbrite event page.
Subscribe for our email for further details.
---
Interested in Ambire? Follow us: