Ambire Goes To Dappcon 2022
Dive into Ambire's experience at DappCon 2022, where the team showcased their latest developments and networked with industry leaders.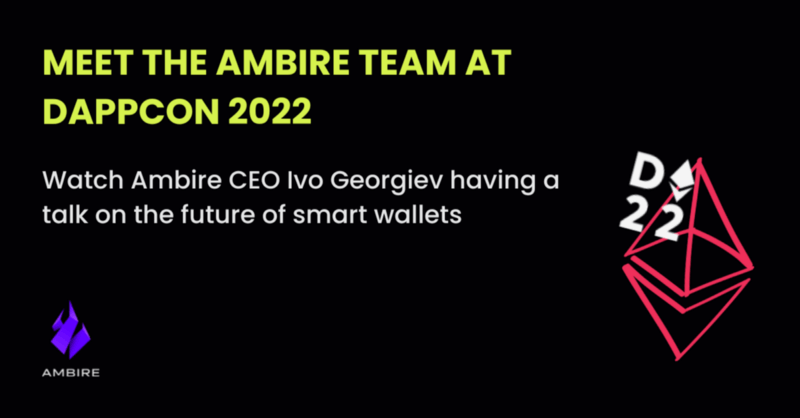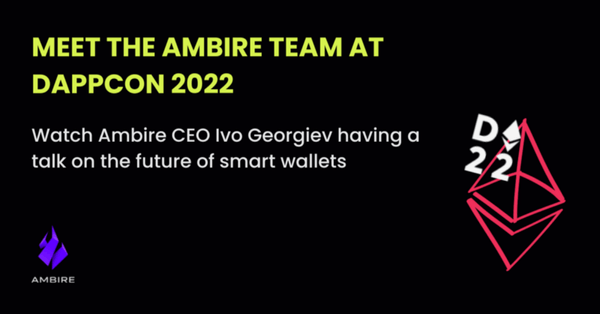 Hallo 🔥 fam!
This is a live update from Berlin, where one of the most exciting crypto events of the year, Dappcon 2022, just kicked off!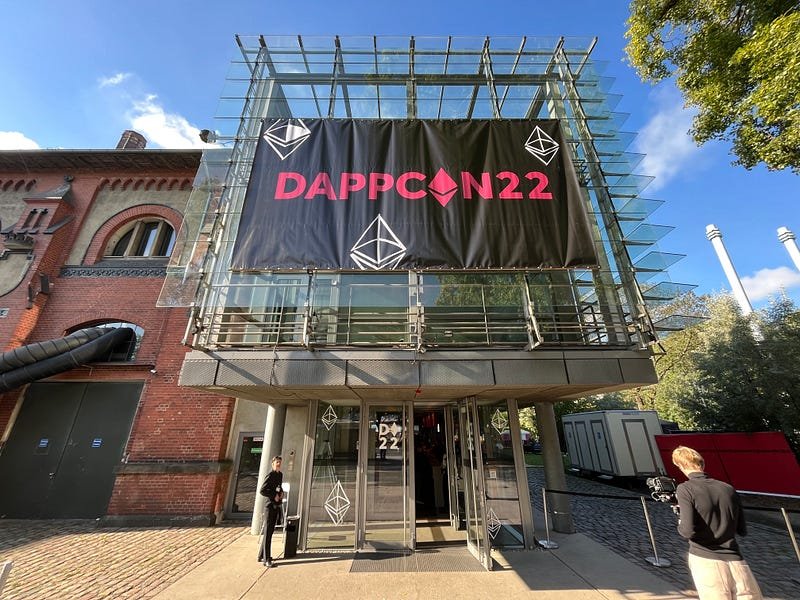 Ambire is a proud sponsor of Dappcon and we will have a solid presence at the conference this year. If you are visiting, come swing by our booth: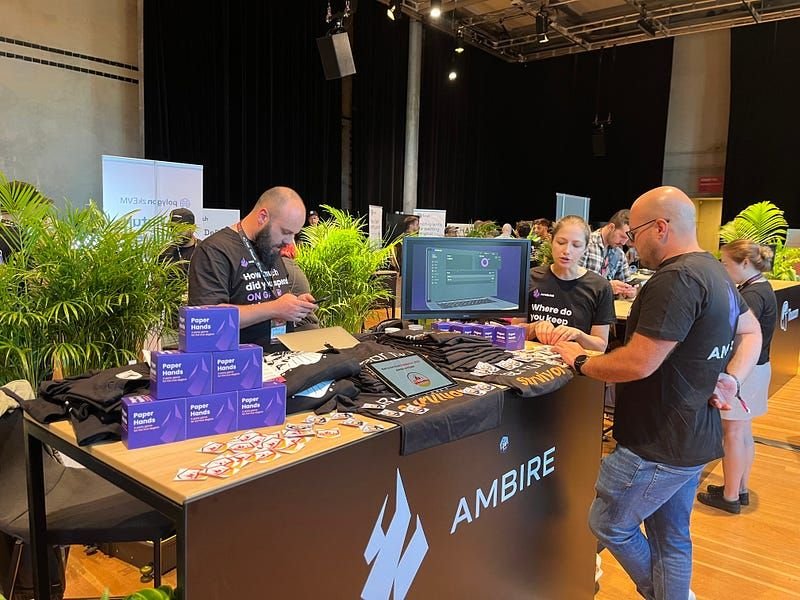 There will be 11 Ambirers at Dappcon, and everyone will be happy to talk, learn more about what you are doing, and share with you Ambire insights. And, of course… SWAG:
Smart wallets are the future (talk)
Whatever you do, don't miss our talk! Ambire CEO Ivo Georgiev is walking on stage on Tuesday to talk about the future of smart wallets: how smart wallets and account abstraction can improve the day-to-day UX of Ethereum and EVM L2Smart wallets bring huge benefits such as paying gas in stablecoins, transaction batching, hiding ERC20 approvals, even seedless & trustless email/pass auth.

Don't forget POAPs
If you visit the Ambire booth, make sure to ask for your POAP, appreciating your time to come and talk to the team. There are 400 POAP badges only, so you better hurry up: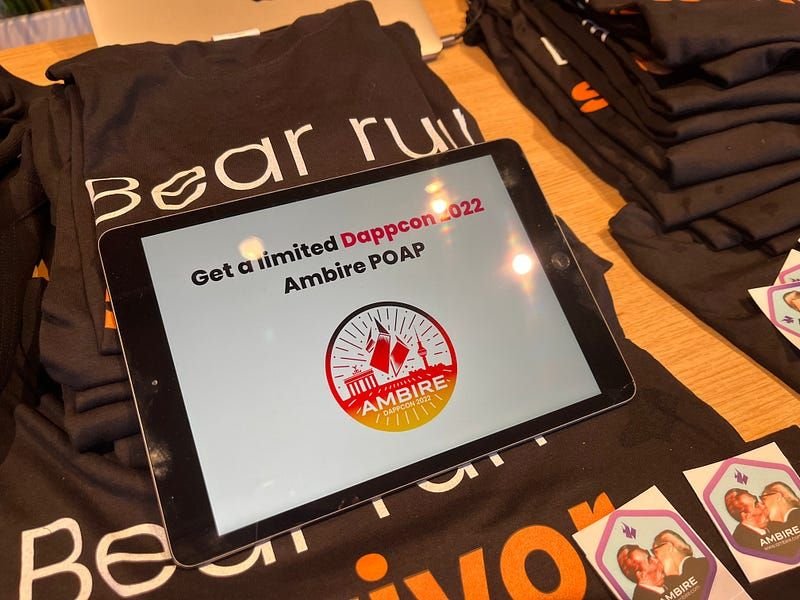 Okay, gotta go, but you should keep an eye on our Twitter profile for updates from the conference in the following days.
Tschuss!
---
Interested in Ambire? Follow us: