ADX Farming and Staking periods extended
We are extending the AdEx liquidity provision and staking initiatives.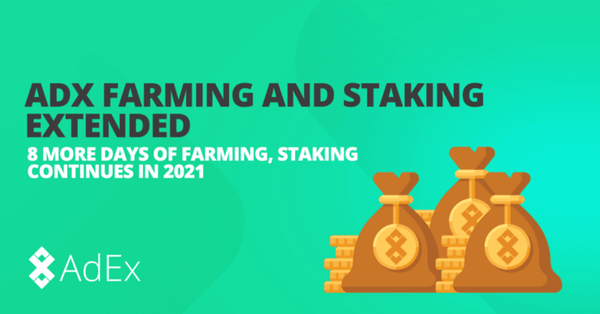 We are extending the AdEx liquidity provision and staking initiatives.
Incentivized staking and liquidity provision were both very successful initiatives for AdEx Network in 2020. We encouraged our community to use ADX, provide stability to our ad network by security mining and participate in governance.
More than 4,375,000 ADX tokens were awarded to liquidity providers and stakers got more than 6,000,000 ADX on both staking pools.
We are delighted to announce that both the liquidity provision and staking initiatives will be extended.
8 more days to farm ADX on Uniswap and Balancer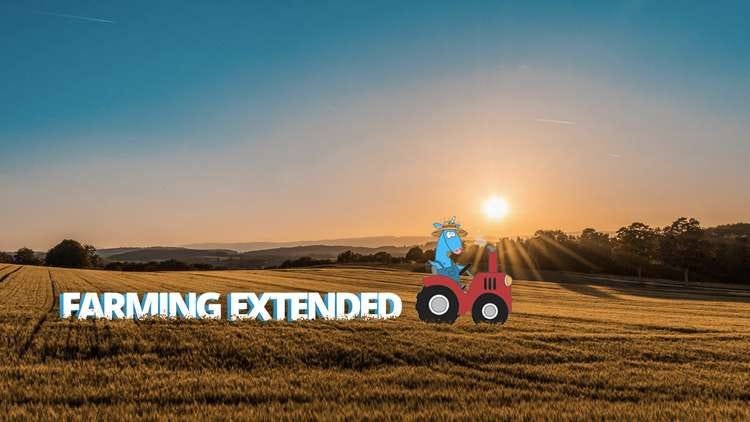 The incentivized liquidity provision program is ending on December 20th, but we decided to extend it by 8 days — until December 28th. It is imporant to note that farming rate will be reduced by 50% for the extended period though.
The incentivized pools are:
Is it too late to participate?
Not at all. To participate, you need to deposit funds into one of the pools, and you'll receive a special LP token representing your share in that pool. You can then stake this LP token on the Farm page of our staking portal to start incurring ADX rewards. This page also contains links to the respective Uniswap/Balancer pools.
Rewards will be proportional to the amount of liquidity you're providing, and updated each block. We recorded step-by-step tutorials to make it even easier for everyone to start farming — watch the videos here.
---
---
As decided by the community, staking continues in 2021 with fresh 20 million $ADX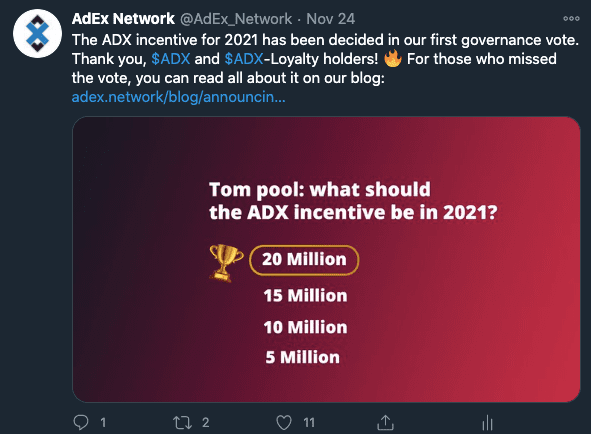 In 2021 there will be 20 million $ADX issued for the $ADX incentive pool. This was decided by the AdEx community on the first AdEx governance vote that took place on snapshot.page in November. Read more about the vote on our blog.
What does this mean for staking?
Although originally announced until the end of 2020, $ADX staking continues in 2021. If you are already staking $ADX, you don't have to do anything to continue receiving $ADX rewards — just don't unbond your stake and let your funds grow. With 20 million $ADX yet to be rewarded, it's not too late at all to start staking now, so if you were considering it — now's the perfect time to stake.
Note that in the first days of 2021 there might be a minor delay of receiving $ADX rewards — however staking will soon continue, so no need to worry about that.
---
---
Interested in Ambire? Follow us: