AdEx Tutorial: How to Register an Account with Ad Grant
This is a quick tutorial on how to set up your AdEx account as an advertiser with Ad Grant Code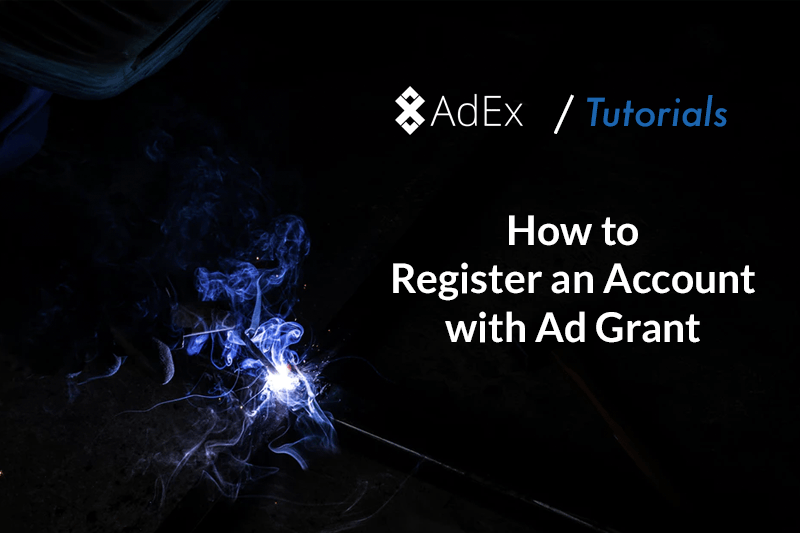 AdEx Tutorial: How to Register an Account
This is a quick tutorial on how to set up your invite-only AdEx account as an advertiser or publisher
In this series of short tips we will walk you through the AdEx platform to make sure you have all the information needed to take full advantage of it.
Are you ready to start using the AdEx platform? Currently, the platform is invite-only. If you want to test AdEx however, get in touch with us to discuss the possibility of you getting exclusive access. Once we invite you, you will receive a "grant code" exclusively for your email address. Let's see how you can register with it.
Step 1: Go to www.platform.adex.network and hit the "Create grant account" button on the right.
Step 2: Enter your details, including the ad grant code you should have received by us. This code is generated exclusively for one email address, so make sure you register with the email you used for applying for the grant.
Important: Remember well the password you entered, since you won't be able to recover it if you forget it!
Step 3: You should now see your grant wallet address. To use the platform, you should have Identity address too, so continue by clicking on the "Get my grant identity" blue button.
Step 4: Now you know both your grant and you identity addresses. We're almost there, jut click "Let's go".
Step 5: You can be both advertiser and publisher on the AdEx platform, so on the next screen the system will prompt you to choose how to login. You can always switch between advertiser and publisher.
Step 6: Do you see the AdEx dashboard? Great, you've made it! Now it's time to create your first ad campaign or list your media inventory.
Oh, but before that…
Export account
It is important to know, that for now you are able to manage your AdEx account only on the device you used for registering. However, if you want to manage your AdEx account from multiple devices, you will have to back it up first, see how.
Create ad campaign
Click here to see the series of tutorials on creating and running ad campaigns on the AdEx Network.
List your inventory
Explore this quick tutorial on how to create publisher ad slots and start monetizing your web traffic.
Something's not the way it should be? Go to our Discord channel or contact you AdEx point of contact and we'll be happy to help.
---
Interested in Ambire? Follow us: