AdEx Tutorial: How to Edit an Advertising Campaign
This is a quick tutorial on editing an advertising campaign on the AdEx Platform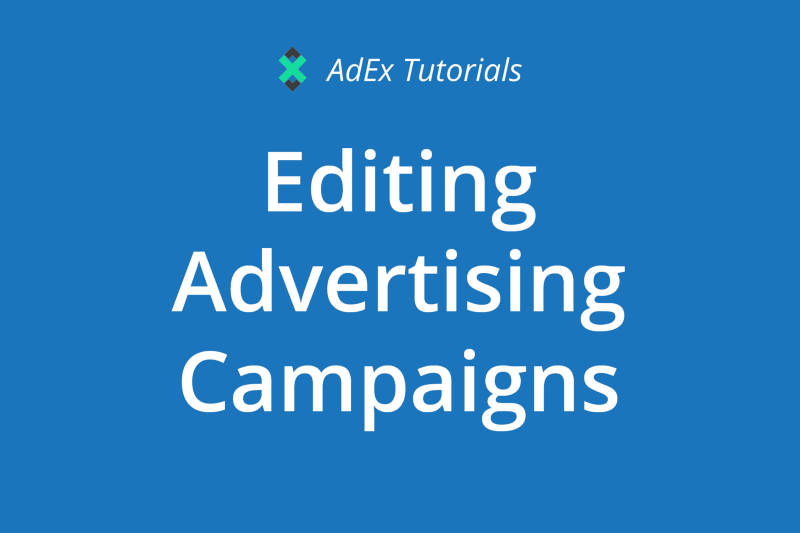 This is a quick tutorial on editing an advertising campaign on the AdEx Platform
In this series of short tips we will walk you through the AdEx platform to make sure you have all the information needed to take full advantage of it.
In the previous tutorial we created our hipster beer ad campaign; now let's learn how to edit it.
Step 1: Go to "Campaigns" in your AdEx account.
Step 2: Find the campaign you want to edit and click "View".
Step 3: There are four things you can change about your campaign: it's name, description, duration dates and campaign photo.
To edit the name or the description, click on the red pencil icons next to them.
To edit the dates, click on the dates below the description.
To edit the campaign photo, click on the red pencil icon in its lower right corner.
If you decide to change the photo, a dialog window will open. Click anywhere on the existing photo to upload a new one, or you may also crop it.
Step 4: Time to save the changes you made. Above the campaign's name you will see an info field with the changes you made— it is there just for your information. If you're happy with the changes, hit "Save".
A campaign without ad units is like a body without a soul
In the next tutorial we will learn how to create and add an ad unit to our advertising campaign.
---
Interested in Ambire? Follow us: