AdEx Tutorial: How to Create Publisher Channels
This is a quick tutorial on how to create your Publisher channels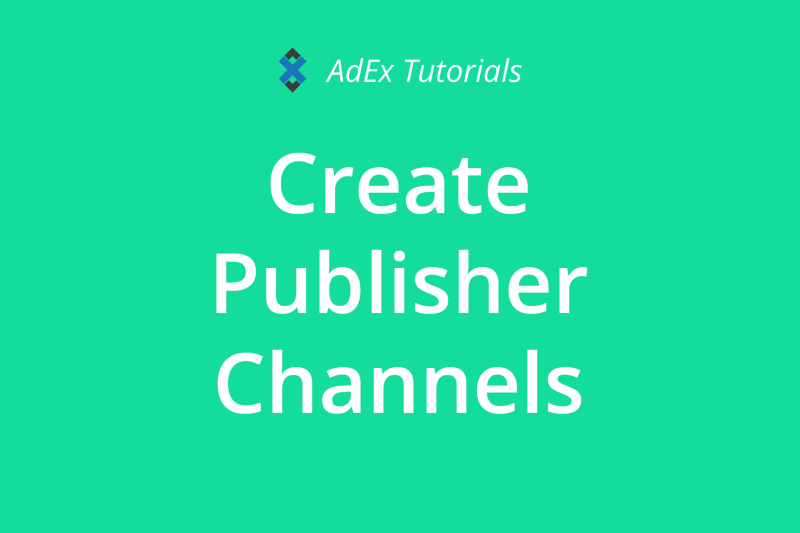 This is a quick tutorial on how to create your Publisher channels
In this series of short tips we will walk you through the AdEx platform to make sure you have all the information needed to take full advantage of it.
Once you have set up your Publisher account, you are ready to set up your advertising channels.
A channel is the advertising medium that you control, where ads can be published — your blog, news media, curated tier 6 meme directory, etc. Below is a step-by-step tutorial how to do that.
Step 1: Log in to your Publisher account on the AdEx platform. This is what you'll see:
Step 2: Click on the "New channel" button in the sidebar on the left.
Step 3: On the next screen, fill in your channel name and its description, then add a channel image to recognize it easier (the image and description are optional). Once you are done, click on "Continue".
We recommend you to use your media's name and logo for naming the channel. It will be easier for you to recall.
Step 4: Preview to make sure everything is correct and save your channel.
Your newly-created channel will appear in your "Channels" section. To add more channels, simply replicate the steps above — don't worry if you happen to be a media mogul, you can add as many channels as you wish.
Remember — channels are different media outlets, e.g. websites. For different positions we have ad slots.
Why don't we actually jump to ad slots before we let it rain?
In the next tutorial we'll show you how to create a simple banner ad slot and add it to a desired channel. Ride on.
---
Interested in Ambire? Follow us: