AdEx Releases Official Merchandise Line
We are happy to announce that we have officially launched an AdEx merchandise line.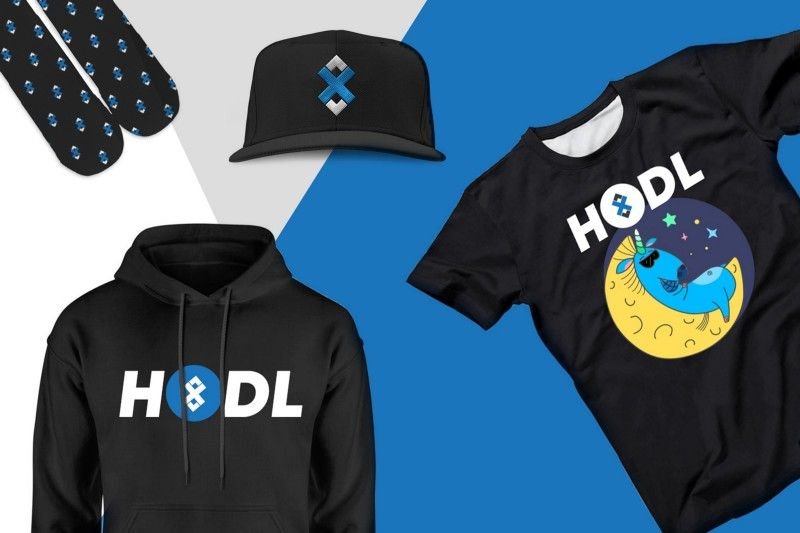 We are happy to announce that we have officially launched an AdEx merchandise line.
We have teamed up with the Alwayshodl store, which is a merchandise partner for crypto companies. Our very first merchandise line becomes available for sale today, February 8, 2018.
AdEx fans can purchase a variety of items such as t-shirts, hats, hoodies and socks.
"Once we learned about AdEx ,we knew that their community will love merch," said Chris Spadafora, CEO of Alwayshodl. "We're especially excited to give back to the AdEx community members and give them the opportunity to pay with crypto in exchange for some awesome merchandise," he added.
Alwayshodl an online crypto merchandise store. They partner with crypto projects like ours to handle all their merch, engage their community and give our supporters an opportunity to actual use their cryptocurrency. Shoppers can pay in 55+ different cryptocurrencies (anyone who pays in crypto gets a special 10% discount), and their orders are shipped globally. The company aims to drive awareness and global adoption around crypto.
In honor of our launch we are offering an exclusive 15% discount on all AdEx merchandise items for the next 48 hours only. Shop here: www.alwayshodl.com/adex. To get the discount, use code HODLADX at checkout.
In addition, you also have the chance to win free merchandise! We are holding a special competition where five lucky winners will take home an item from the AdEx collection. Hurry up, as the contest will take place for 5 days only!
NB: The competition starts on February 10, 2018. Competition link will not be active before that date.
We are particularly happy that the Alwayshodl allows our community members to use their crypto to receive something tangible in return, and we look forward to this mutually beneficial partnership.
---
Interested in Ambire? Follow us: