AdEx in Numbers: March 2021
March was an important month for us: we reached a new milestone for the ad platform, upgraded AdEx Staking to align it better with the…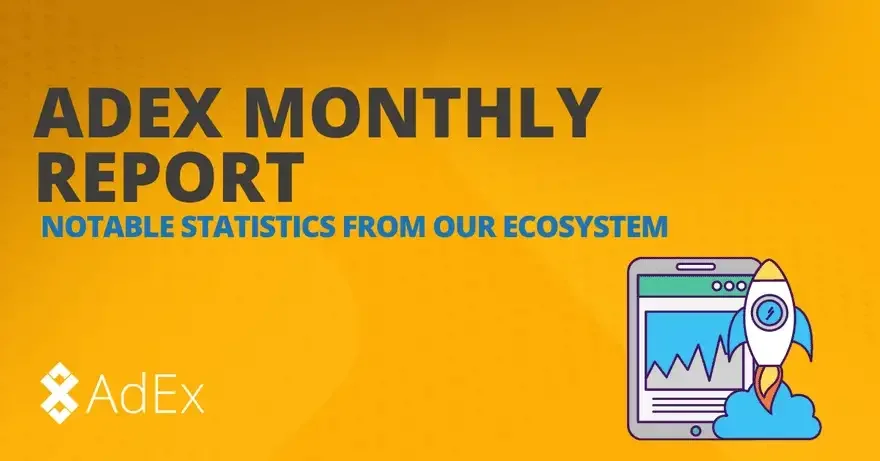 March was an important month for us: we reached a new milestone for the ad platform, upgraded AdEx Staking to align it better with the current DeFi trends, and continued to work hard towards growing all things AdEx.
This month, the number of registered corporate clients hit and surpassed 7,000. More and more advertisers and publishers are turning to us after searching for solutions for ethical, privacy-preserving advertising solutions. And that's exactly what we happen to offer!
The number of active advertisers almost tripled from the previous month, and active publishers spiked by the whopping 55%.
Take a look at all the stats below.
---
On the staking side, we implemented the planned Validator Tom contract upgrade. It brought many benefits to stakers, so were thrilled to see 97% of the staked bonds migrate within the first 24 hours of the upgrade, despite Ethereum network congestions and high gas fees. Everyone who migrated qualified for a migration bonus — we distributed more than 1.2 million ADX tokens as bonuses.
The numbers of ADX holders and tokens staked to the Validator Tom and Loyalty pools rose as well.
---
Interested in Ambire? Follow us: